Sneedville Mission Trip 2018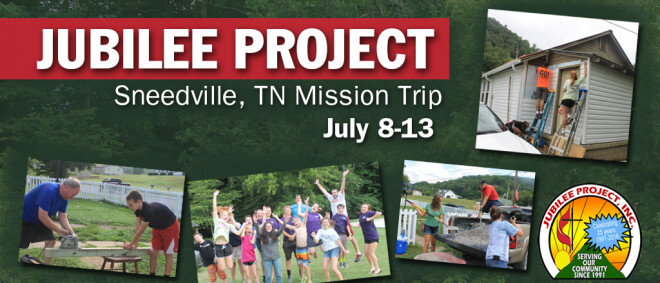 Daily from 07/08/2018 to 07/13/2018
All rising 6th through 12th graders are invited to join us for a road trip to Sneedville, a small town in rural Tennessee, where we have a great time working together to repair homes for families--no experience required! In the evenings, it's game time or river rafting, or climbing the falls. Not only is this a wonderful opportunity to help others, but it's also a great chance to build and grow relationships with each other. Adults both with and without construction experience are encouraged to come along.
Cost for the trip is $395. Scholarships are available. Deadline to register is June 11, 2018. Contact Betsy Hudson for more information.
After you register below, you may pay online.