Celebrating God's Greatness
@ Arcola Church's Vacation Bible School
2023 Dates: July 16-22
Morning and Evening Sessions
Details and registration coming in the spring!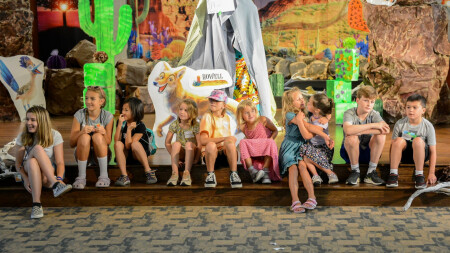 VBS is one of the highlight weeks of our year! Kids explore God's awesomeness throughout the week and form a rock-solid faith for the road ahead.
Each day at VBS, kids discover the vastness of God's love through station rotations that reinforce Bible Points and point kids' eyes up to a loving, powerful God who is bigger than... well, anything! Stations include Sing and Play Celebration, Imagination Station, KidVid Cinema, Games, Bible Adventures, and snacks. And we'll have our Bible Buddies characters to guide us through the week!