Listen to the Angels Sing - Lessons and Carols 11am Worship Service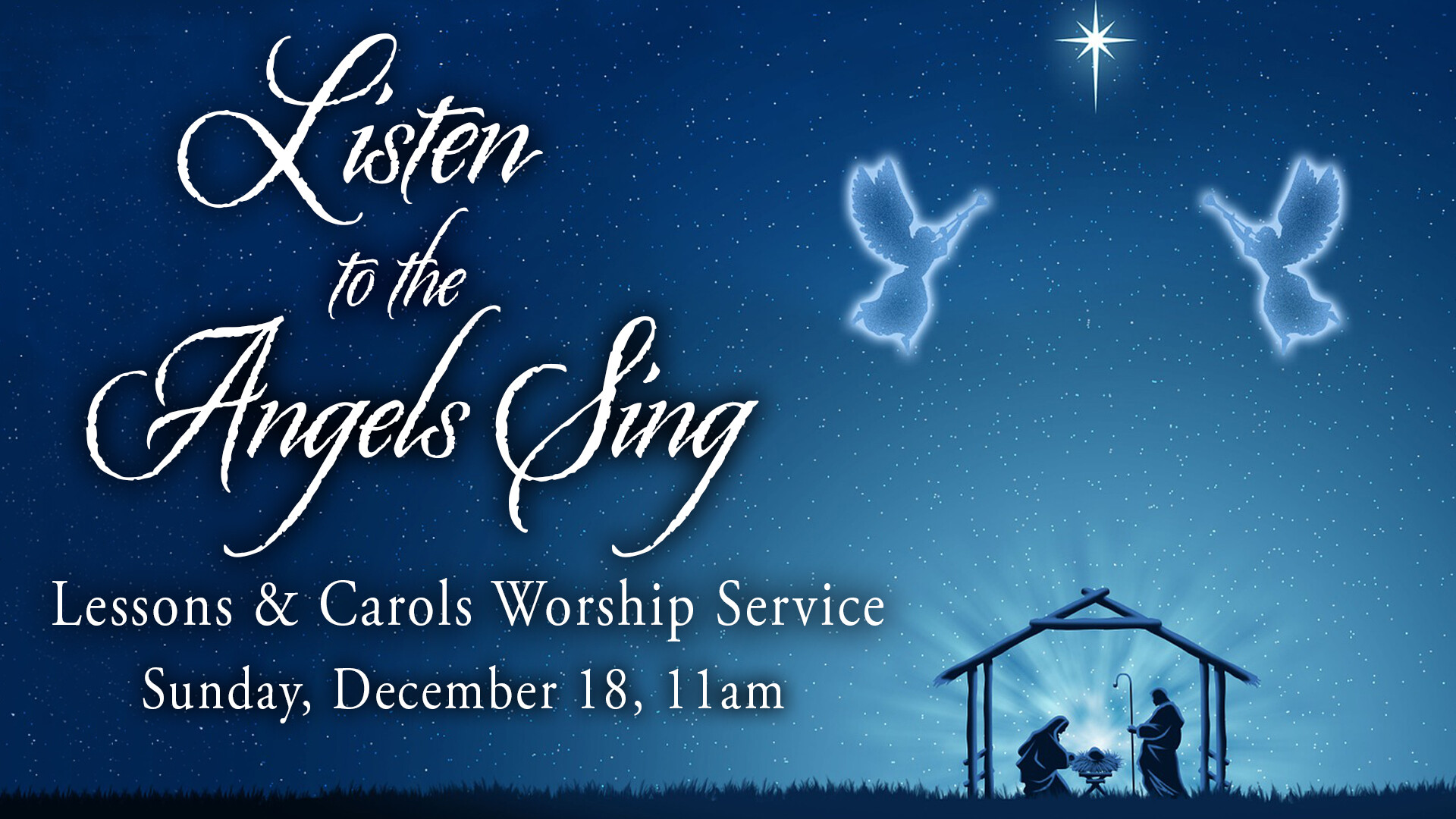 Arcola's Alleluia Choir and Brass present Lessons and Carols - Listen to the Angels Sing!
The Christmas Angels play an important role in the Christmas narrative. In every dazzling experience across the skies, the angels proclaim one unified message: Glory to God, the Savior has come to earth! The role of the Christmas Angels is to magnify the majesty of Christ so that we may serve and dwell in Christ's great glory. So much in our weary and controversial world attempts to diminish our ability to perceive the glory of God. We give our thanks to God for poets, composers, artists, and musicians who help us enter into the scriptural drama, and to open our eyes to behold God's glory. Come and worship and experience the work of the angels; the messengers of Christ and let us join our voices with the company of heaven singing, Glory to God in the Highest!