Monthly Marriage Spark for July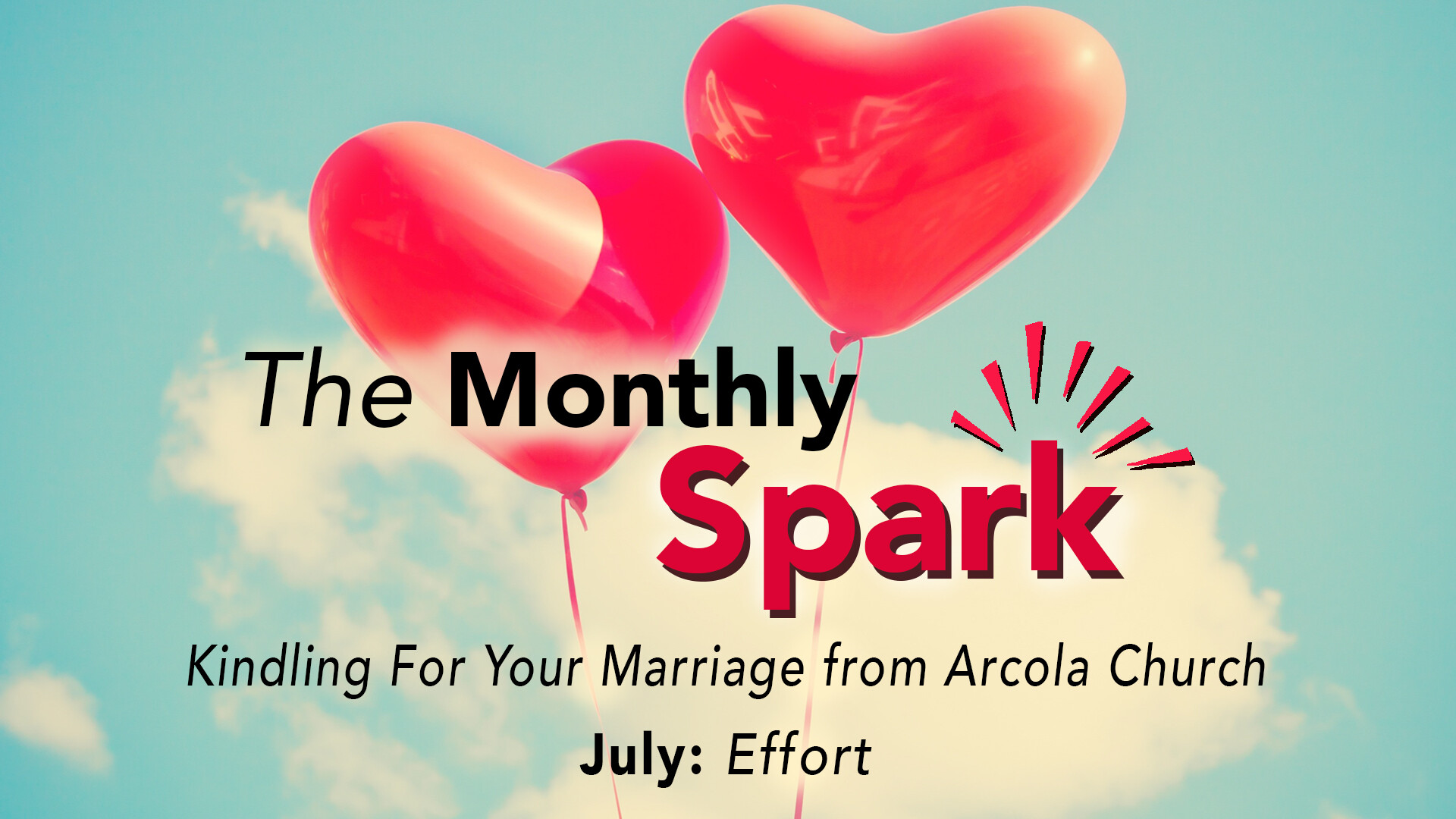 The Monthly Spark for July - Strengthen your relationship thru EFFORT
Does your relationship need a spark? Would you like learn some new ways to reconnect with yourself and your partner? The Monthly Spark will help you do just that.
Each month several items will be listed like an article, podcast, book, meditation, exercise or game that pertains to relationships or marriages that can help to rekindle connections. Enjoy! Be curious!! Try something new.
Spark #1 There is no such thing as an effortless marriage. Even happy couples have to work at it to make it last! So make sure you're prioritizing your relationship and always do a little more than what's strictly necessarily.
https://harvilleandhelen.com/relationships/the-golden-rule-for-lovers/
The time-honored golden rule, "Do unto others as you would have them do unto you," is a profound instruction for relationships in general. But in intimate partnerships, we need to take this admonishment a step further. Our golden rule for couples is: "Do unto others as they would have you do unto them." Instead of treating our partner as we would like to be treated, we need to treat them as they want to be treated.
Several activities are outlined in this website to help you make the effort to really know your partner. For example- do you know their favorite color? Or favorite ice cream?
Spark #2 What does effort in a marriage look like?
The simplest definition would be paying attention to the needs of your partner. You could spend time with your partner and not be sensitive to their needs. Just being there physically is not enough effort. You need to be doing the best you can to keep them happy and fulfilled.
https://www.lovingatyourbest.com/blog/how-put-effort-relationship
Why Is It Important to Know How to Put Effort into a Relationship?
Putting in effort is an important ingredient to a happy and healthy relationship. It will help your relationship to flourish and thrive. Without it, it's easy for you to lose interest in each other.
Just like a car that needs constant maintenance to keep the engine running smoothly, the same goes with your relationship. You need to put in effort so that you can keep the spark alive.
This article lists 10 ways to put effort into your relationship. Talk to your partner about some of these and see if you both agree.
Spark #3 Make the effort to Surprise each other from time to time
https://thinkaloud.net/what-does-putting-effort-in-a-relationship-really-mean/
You don't have to spend too much money, just a simple romantic gesture would serve the purpose.
Both of you- think of a surprise and do it for the other- it does not need to cost money- a romantic note or home cooked meal or go to a restaurant to say how much you care. See the response you get from your partner.
Prayer for Your Marriage
Father, help me to be the partner/husband/wife you have intended me to be. Show me where I need to improve. Help me to be a better communicator, help me to love my partner better, and help us both to grow closer to You and to each other this year. Help us to put effort into our relationship. In Jesus' name, amen. - Brent Rinehart