God Goes Back to the Movies Sermon Series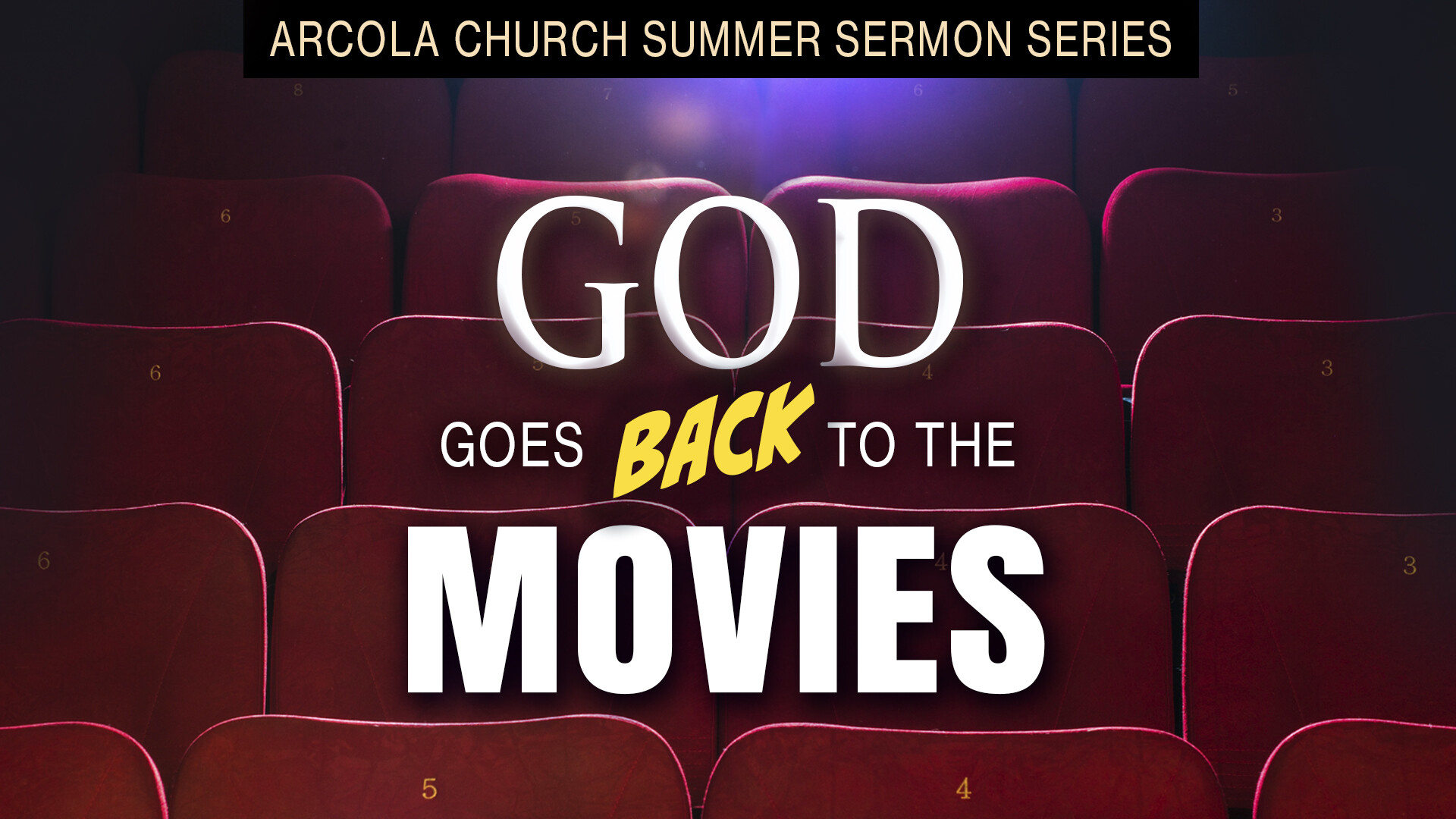 Throughout the week, we encourage you to watch the movie prior to Sunday and consider theological and life themes in light of the Gospel Message. Movies can sometimes be referred to as modern day Jesus parables. God can speak to us through movies in profound ways!
Some questions to consider as discussion after the movie:
1. What challenges your faith in this movie? What faith questions arise?
2. What ideas affirm your faith?
3. What can we learn about God from this movie?
4. Where can we see grace, redemption, love, and sacrifice?
August 15 - Week 7: Dear Evan Hansen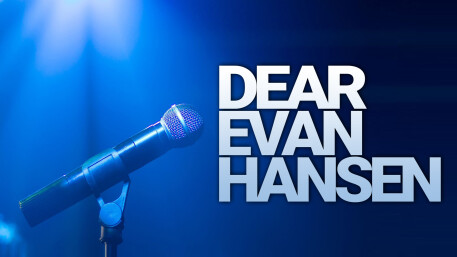 a
Synopsis: Evan Hansen is an anxious, isolated high-school student who's aching for understanding and belonging amid the chaos and cruelty of the social media age. He soon embarks on a journey of self-discovery when a letter he wrote for a writing exercise falls into the hands of a grieving couple whose son took his own life. (From Google)

Streaming: Hulu, YouTubeTV, for rent on other platforms
Scripture Reading: Romans 8: 31-39
What then are we to say about these things? If God is for us, who is against us? He who did not withhold his own Son but gave him up for all of us, how will he not with him also give us everything else? Who will bring any charge against God's elect? It is God who justifies. Who is to condemn? It is Christ who died, or rather, who was raised, who is also at the right hand of God, who also intercedes for us. Who will separate us from the love of Christ? Will affliction or distress or persecution or famine or nakedness or peril or sword? No, in all these things we are more than victorious through him who loved us. For I am convinced that neither death, nor life, nor angels, nor rulers, nor things present, nor things to come, nor powers, nor height, nor depth, nor anything else in all creation will be able to separate us from the love of God in Christ Jesus our Lord.
Trailer:


August 14 - Week 6: Coda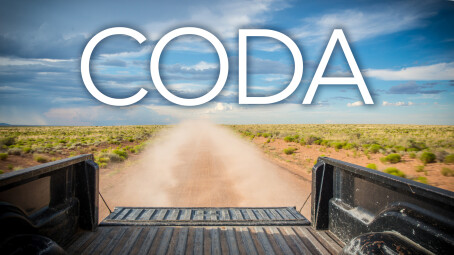 Synopsis: Ruby is the only hearing member of a deaf family from Gloucester, Massachusetts. At 17, she works mornings before school to help her parents and brother keep their fishing business afloat. But in joining her high school's choir club, Ruby finds herself drawn to both her duet partner and her latent passion for singing. (From Google)
Streaming: Tubi, Vudu, Sling TV, for rent on other platforms

Scripture Reading: Jeremiah 1: 4-10 CEB
The Lord's word came to me: "Before I created you in the womb I knew you; before you were born I set you apart; I made you a prophet to the nations." "Ah, Lord God," I said, "I don't know how to speak because I'm only a child." The Lord responded, "Don't say, 'I'm only a child.' Where I send you, you must go; what I tell you, you must say. Don't be afraid of them, because I'm with you to rescue you," declares the Lord. Then the Lord stretched out his hand, touched my mouth, and said to me, "I'm putting my words in your mouth. This very day I appoint you over nations and empires, to dig up and pull down, to destroy and demolish, to build and plant."
Trailer:
August 7 - Week 5: Lean on Me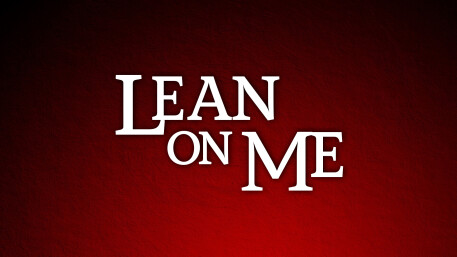 Synopsis: In this fact-based film, a New Jersey superintendent, Dr. Frank Napier (Robert Guillaume), watches helplessly as East Side High becomes the lowest-ranked school in the state. With nowhere else to turn, Dr. Napier enlists maverick ex-teacher Joe Clark (Morgan Freeman) to take over as principal of the declining school. Unfortunately for Clark, before he can focus on improving the student body's state exam scores, he has to somehow rid the school of its gang and narcotics problems. (From Google)
Streaming: Netflix, HBO Max, for rent on other platforms

Scripture Reading: Proverbs 3: 5-6 CEB
Trust in the Lord with all your heart; don't rely on your own intelligence. Know him in all your paths, and he will keep your ways straight.
Trailer:
July 31 - Week 4: Encanto
Don't forget about our summer Dinner and a Movie Night on July 31, when we're watching Encanto together!
Synopsis: The Madrigals are an extraordinary family who live hidden in the mountains of Colombia in a charmed place called the Encanto. The magic of the Encanto has blessed every child in the family with a unique gift -- every child except Mirabel. However, she soon may be the Madrigals last hope when she discovers that the magic surrounding the Encanto is now in danger. (From Google)
Streaming: Disney+, for rent on other platforms
Trailer:
July 17 - Week 3: Groundhog Day
Synopsis: A cynical TV weatherman finds himself reliving the same day over and over again when he goes on location to the small town of Punxsutawney to film a report about their annual Groundhog Day. His predicament drives him to distraction, until he sees a way of turning the situation to his advantage. (From Google)
Streaming: YouTube TV, fuboTV, Amazon Prime Video, Philo, for rent on other platforms


Trailer:
July 10 - Week 2: The Peanut Butter Falcon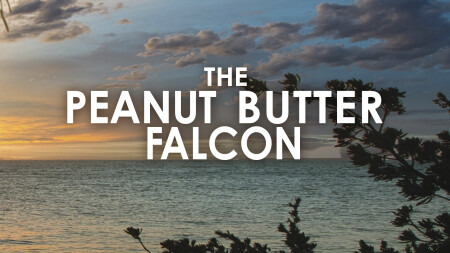 Synopsis: After running away from a residential nursing home to pursue his dream of becoming a pro wrestler, a man who has Down syndrome befriends an outlaw who becomes his coach and ally. (From Google)
Streaming: Peacock, for rent on other platforms
Trailer:
July 3 - Week 1: Remember the Titans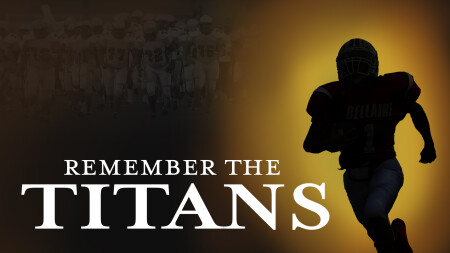 Synopsis: In 1971, high school football was everything to the people of Alexandria. But when the local school board was forced to integrate an all black school with an all white school, the very foundation of football's great tradition was put to the test. The true story of a newly appointed African-American coach and his high school team on their first season as a racially integrated unit. (From Google, IMDB)

Streaming: Disney+, for rent on other platforms
Trailer: