Donations and Volunteers Needed - Hygiene Pantry at Shreveport Ridge Apartments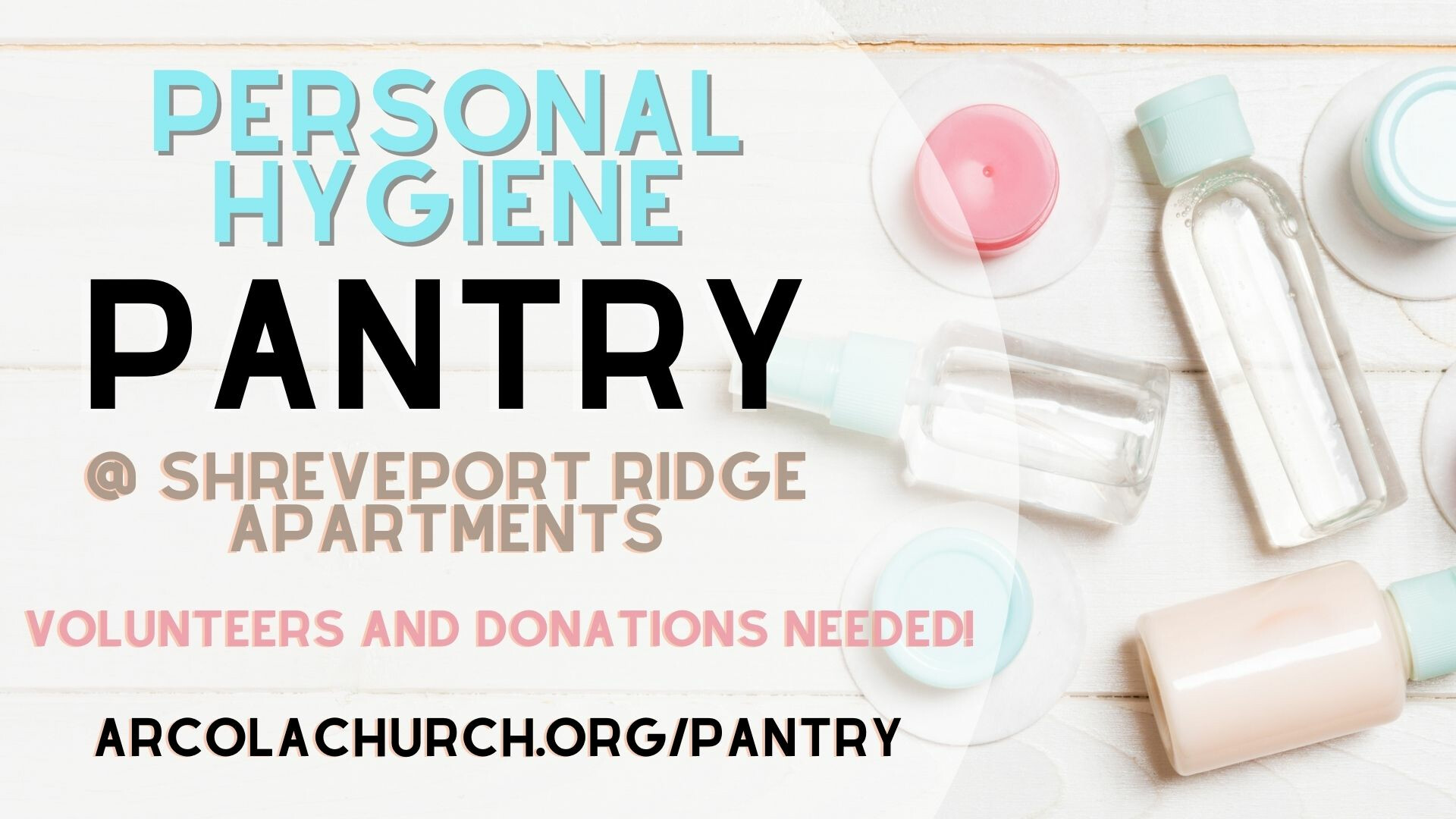 Consistently Needed and Stocked Items at the Pantry
Drop off these items in the bin outside the Worship Center doors, or in the bin in the Narthex on Sunday mornings!
Full Size Items (or Size Indicated):
Shampoo
Conditioner
Body Wash
Toothpaste
Toothbrushes
Tampons: Box of 25-35
Maxi-pads: Package of 25-35
Men's Deodorant
Women's Deodorant
Antibacterial Hand Soap
Lotion (Hand and Body)
Acetaminophen: Bottle of 30-40 Pills
Ibuprofen: Bottle of 30-40 Pills
Baby Wipes
Be a Distributor and Greeter at the Hygiene Pantry
Twice per month on Thursday evenings, residents at Shreveport Ridge Apartments visit the Hygiene Pantry, where they can collect free personal care items. By greeting guests and distributing requested items during one of these hour and 45 minute timeframes, you can help provide relief from relational and physical hunger for your neighbors, as providing free products frees up resources to pay for things like food and shelter. Adults and accompanied high school students are eligible and needed this month and throughout the summer (and students can earn signed-off volunteer hours!).