Children Ministry Back to School Kickoff + Time Faith Capsule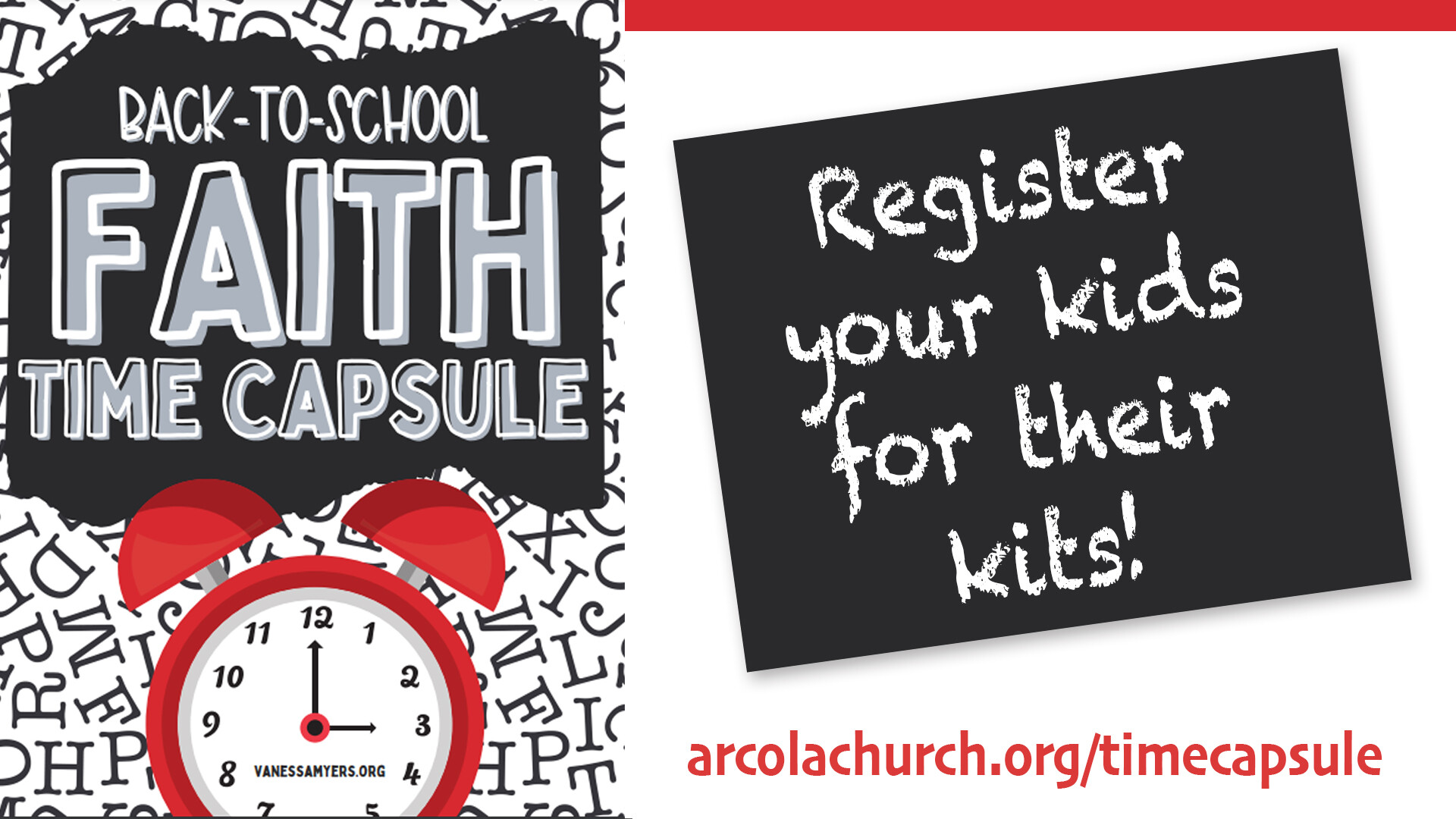 Students of all ages are invited to bring their (empty) backpacks for a special blessing with the congregation and receive a backpack tag on August 21 at 10am!
The Back-to-School Faith Time Capsule is a family faith kit that will help your kids create a time capsule for the new school year that is related to their faith in God. This will help them think about their relationship with God at this moment in time. At the end of the school year, your family can open up the time capsule and look back to see how your faith in God has grown over the school year.
How does this work?
The Back-to-School Faith Time Capsule is a great way for your family to capture your family faith in time. Register each child for a free kit. (It is geared towards children in PK-5th grade, but any age student may request a kit.) Come to church on August 21 at 10 am to pick up your kit and attend a special back to school Sunday school event and Backpack Blessing in Ruth Hall for Grades PreK-5. Preschool children will meet in their classroom.
This kit includes a Time Capsule Suitcase, Family Devotion, First Day of School Questionnaire, Worry Wall printable, Prayer for My School printable, Prayer for My Children printable, and My Family in 2022 printable. Kids will also receive a backpack blessing along with a special bag tag.
We want the kids to remember that God is with you this school year and He loves you so much!