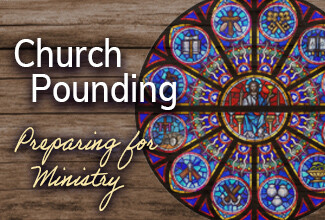 A Church Pounding is a way we can prepare for the ministries that will happen in the building of Phase 3. A "pounding" is a traditional way to welcome a new teacher or preacher, giving them a pound of butter or flour or sugar to help prepare their home. Our pounding is a way we can each purchase something to prepare the new space for ministry.
We ask that you prayerfully consider what God will do through you in giving to the ministries of Arcola Church and the building of Phase 3. Go to our sign up page below or look for the sign up sheet in the Sunday bulletin for items you can donate towards.
Donations may be placed in the offering plate during Sunday worship (make checks payable to Arcola Church and in the memo section write 'Pounding') or you may also donate online.
To view the items we are collecting for, go to our SignUpGenius link below (sign up here or via the church pounding insert in the bulletin):