Fall Co-ed Book Club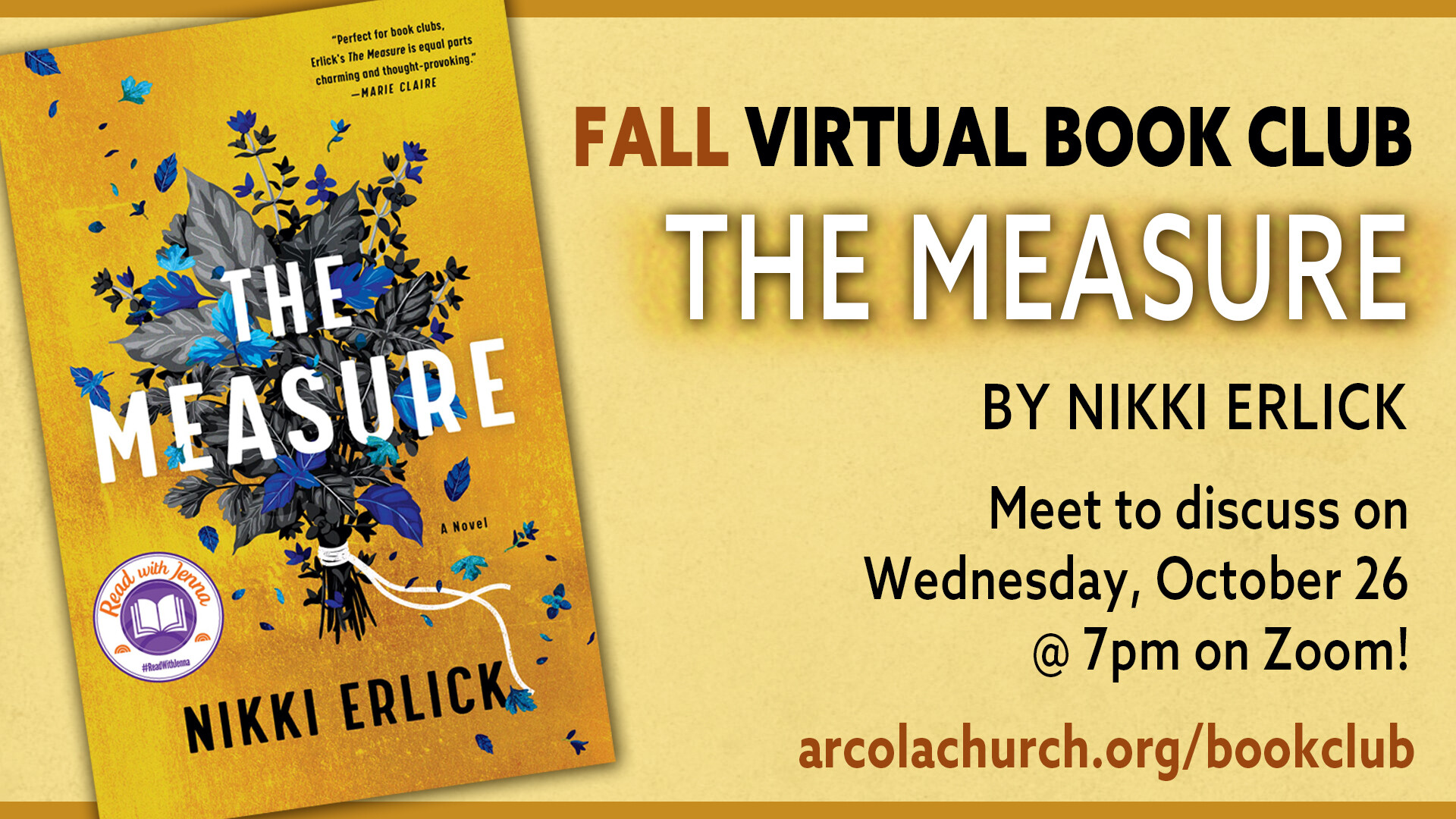 Imagine one morning you find a box outside your door, that can answer the question of how long you will live. Do you even want to know? Join us on October 26 at 7pm on Zoom to discuss this page-turning novel, The Measure by Nikki Erlick about people, life, and the choices we might make if we knew how long we'd be on earth. For questions email Betsy Hudson.

The registration for this event is now closed. Look forward to seeing you at our next book group discussion!