Women's Hike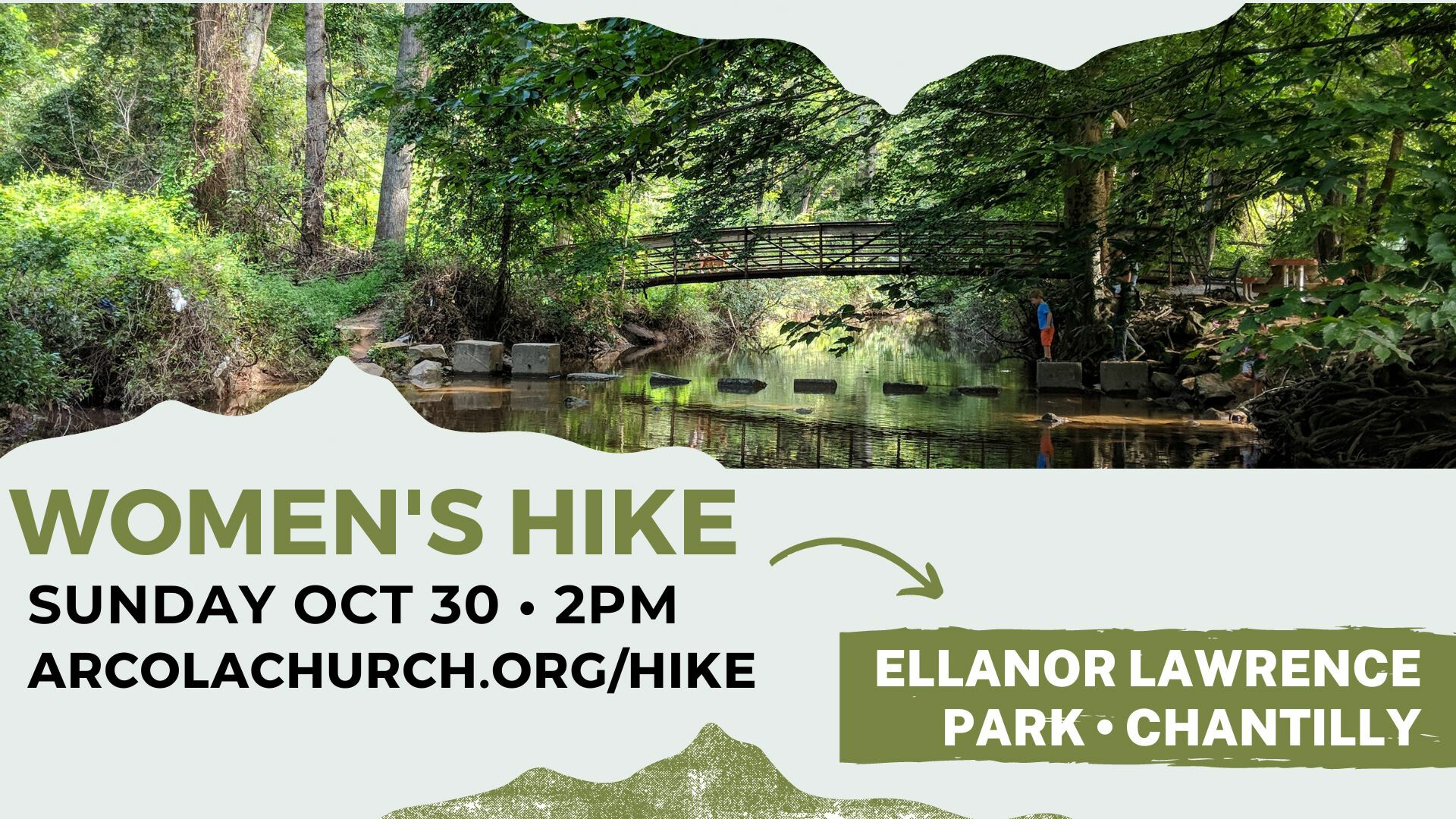 Join us for an easy 2.5 mile (approximately 1.5 hour) hike in Ellanor C. Lawrence Park on Sunday, October 30th from 2pm-4pm. Ellanor C. Lawrence is located at 5040 Walney Road, Chantilly, VA 20151 and is about a 20 minute drive from the church. Park your car in the Walney Visitor Center parking lot and we will meet outside the visitor center at 2pm. Please let us know if you would like assistance with a ride to the park.
Make sure to bring water, sun screen, bug spray and jacket as appropriate. Please wear sturdy hiking/walking shoes that you don't mind getting wet. We will have a devotion at the pond and some light refreshments at the end of the hike. Feel free to tour the visitor center on your own before or after the hike.
Please be advised that if there is heavy rain prior to or on the day of the hike, we may have to reschedule.
For questions please feel free to contact Julie at julieabel@comcast.net.
We look forward to enjoying some nature with everyone. See you then!