5th Grade Bible Group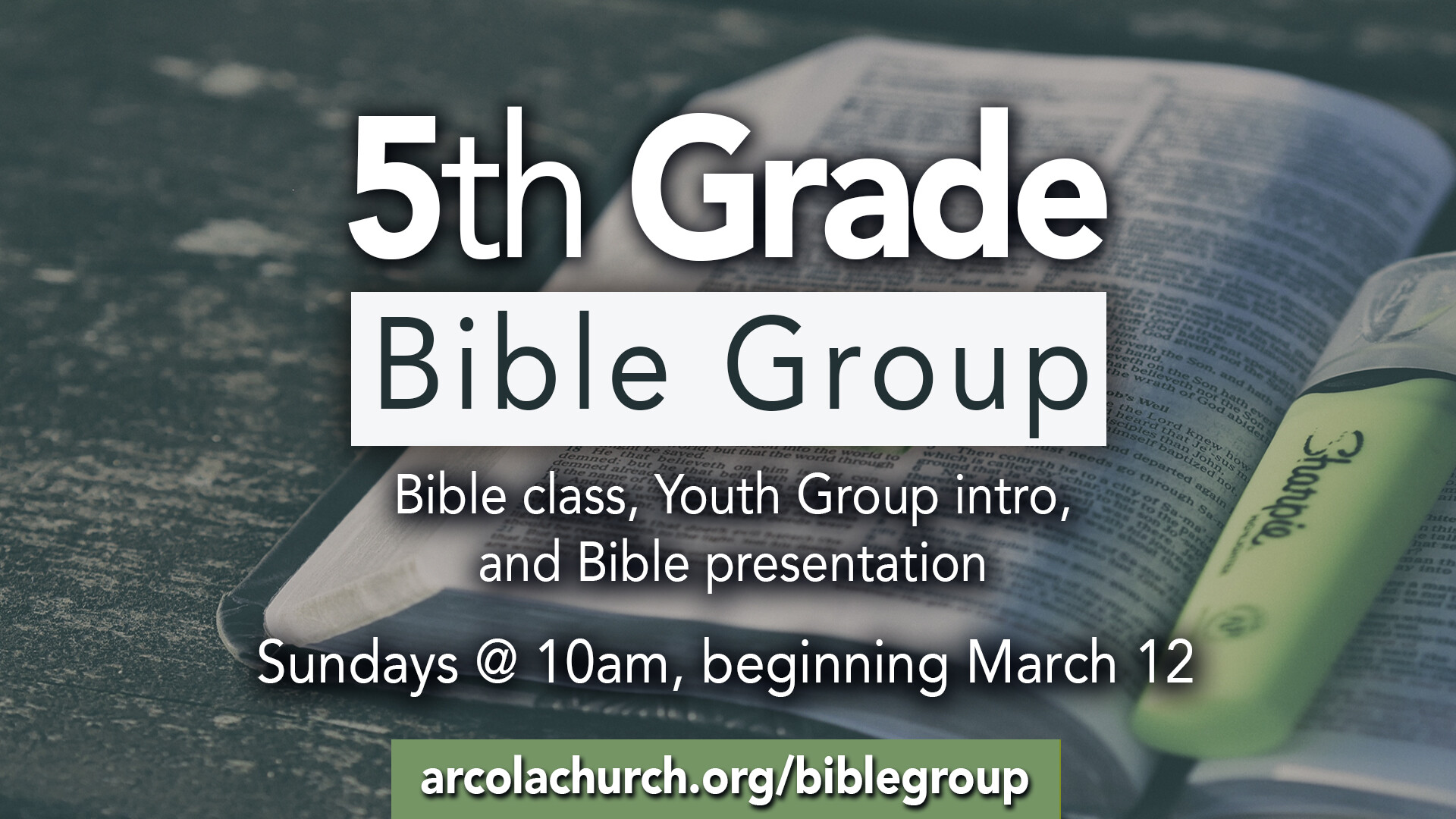 All 5th graders are invited to attend our 5th Grade Bible Group, a fun way for 5th graders to get a taste of middle school youth, get to know the middle school youth leaders, and learn about the Bible! The group meets March 12, 19, and 26. We will take a break and meet again April 16, 23, and 30, followed with Bible Olympics on May 21. The Bible presentation will be on June 4 during the 9am worship service. Contact Rachel Kearse with questions.
This group will meet at 10am in Room 110.