Health & Wellness Presentation (In-Person and Virtual)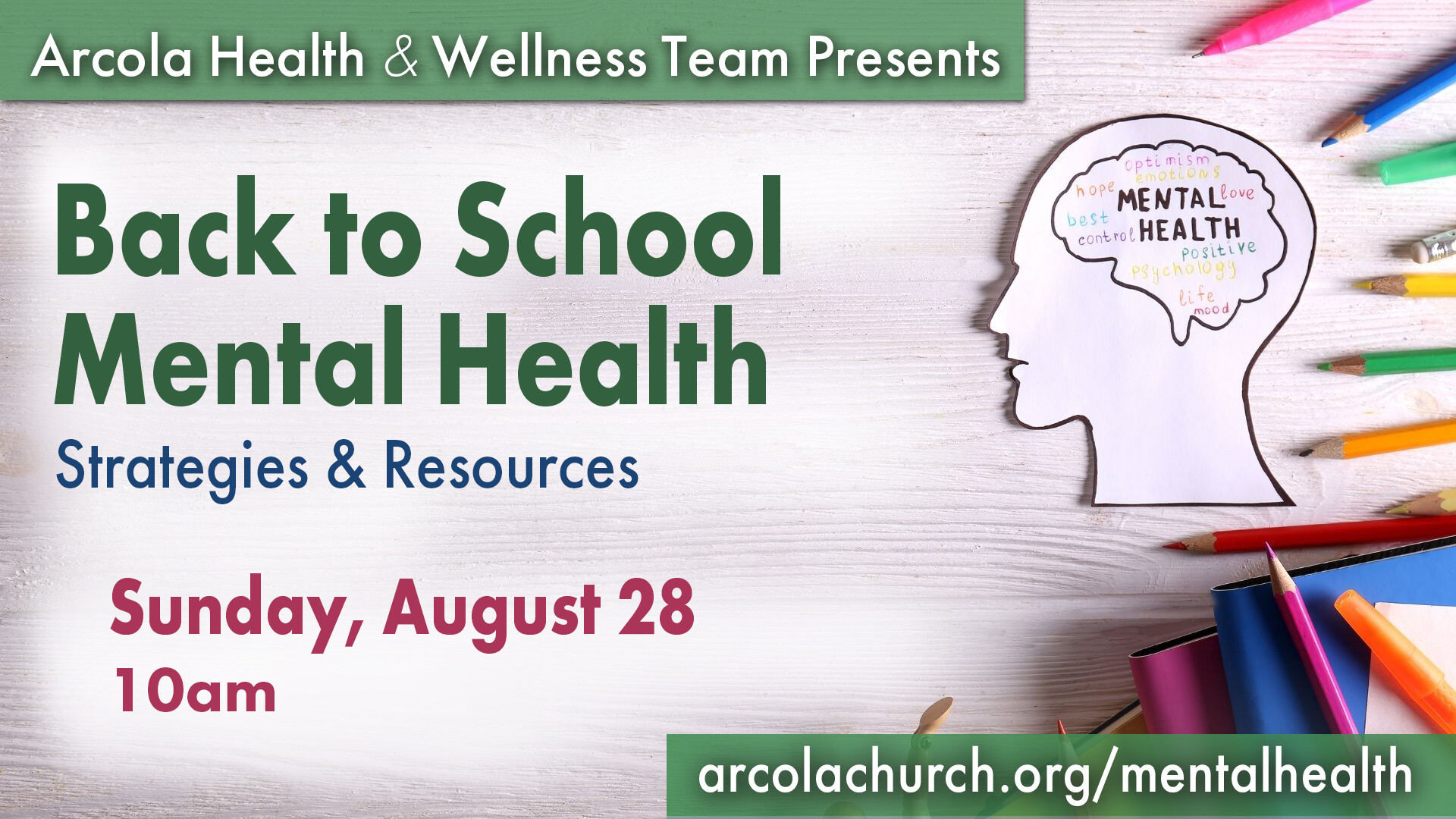 Topic: Where to go for help in your child's school, Resources
Come join us as we learn from the experts on how to best help our kids and grandkids as they start back to school. They will talk about the resources that are available in the school system to help us if there are issues. This meeting will be held both in person in Rm 112 and/or thru Zoom.
All parents, grandparents, and adults caring for elementary through high school children, are invited on Sunday, August 28 at 10am to attend a presentation on getting your children ready for school. You will hear from Julia Riedel(Elementary school guidance counselor) and Anne Terry (Middle school counselor) talk on the elementary and middle school aged kids and the best ways to help them get ready for school. Kip Christopher and Nicolo Porto both HS guidance counselors will talk about the high schoolers and best ways to help them with school preparedness.

Childcare will be provided.

Any questions contact Molly at mollyr@arcolachurch.org or for the zoom link.