10am Sunday Worship Service-Blessing of the Backpacks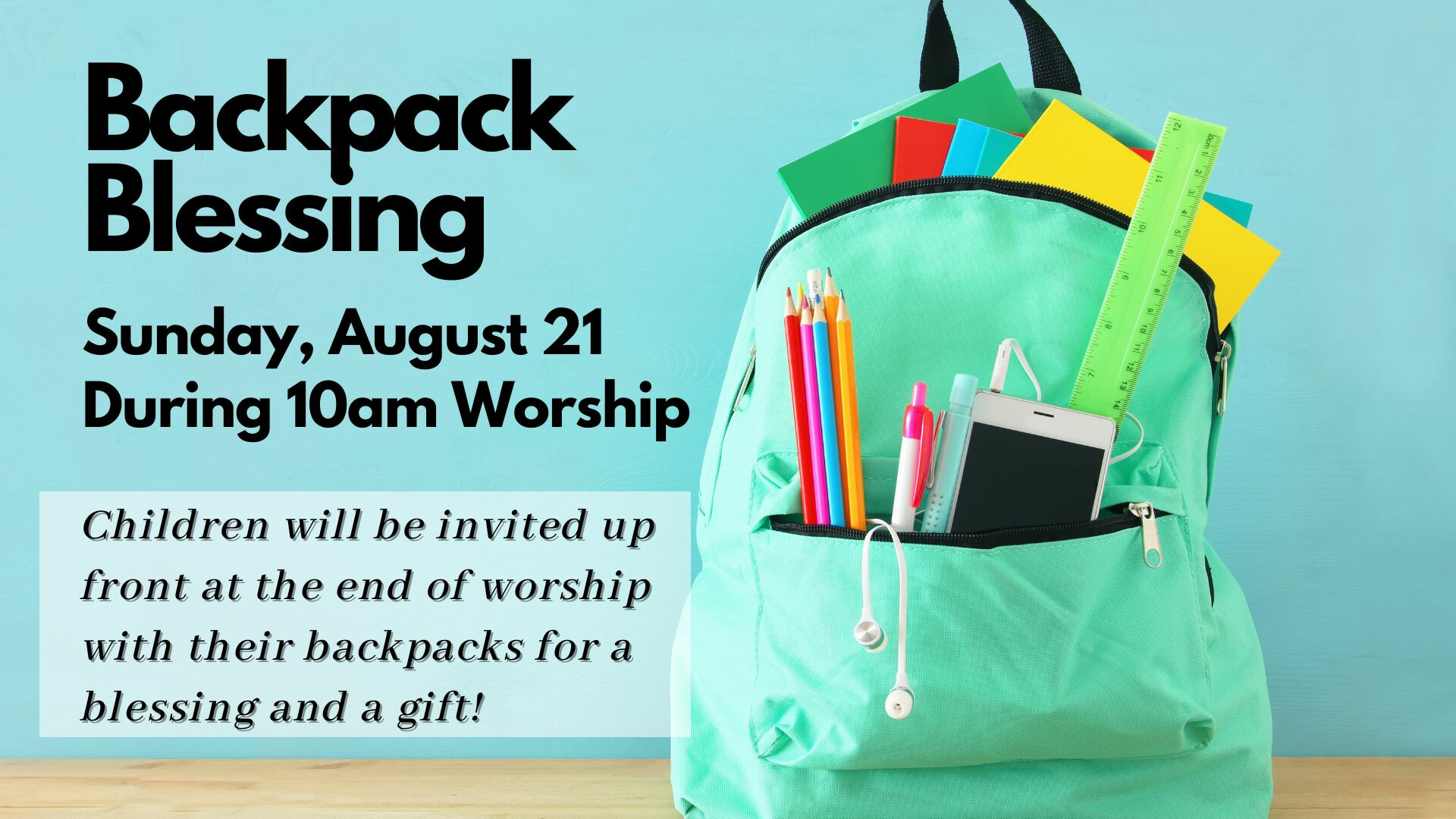 Students of all ages are invited to bring their (empty) backpacks to worship for a special blessing with the congregation and receive a backpack tag.
We are also doing a Faith Time Capsule for PreK through 5th grade! The Back-to-School Faith Time Capsule is a family faith kit that will help your kids create a time capsule for the new school year that is related to their faith in God. This will help them think about their relationship with God at this moment in time. At the end of the school year, your family can open up the time capsule and look back to see how your faith in God has grown over the school year. Register below to get your Time Capsule!