Museum of the Bible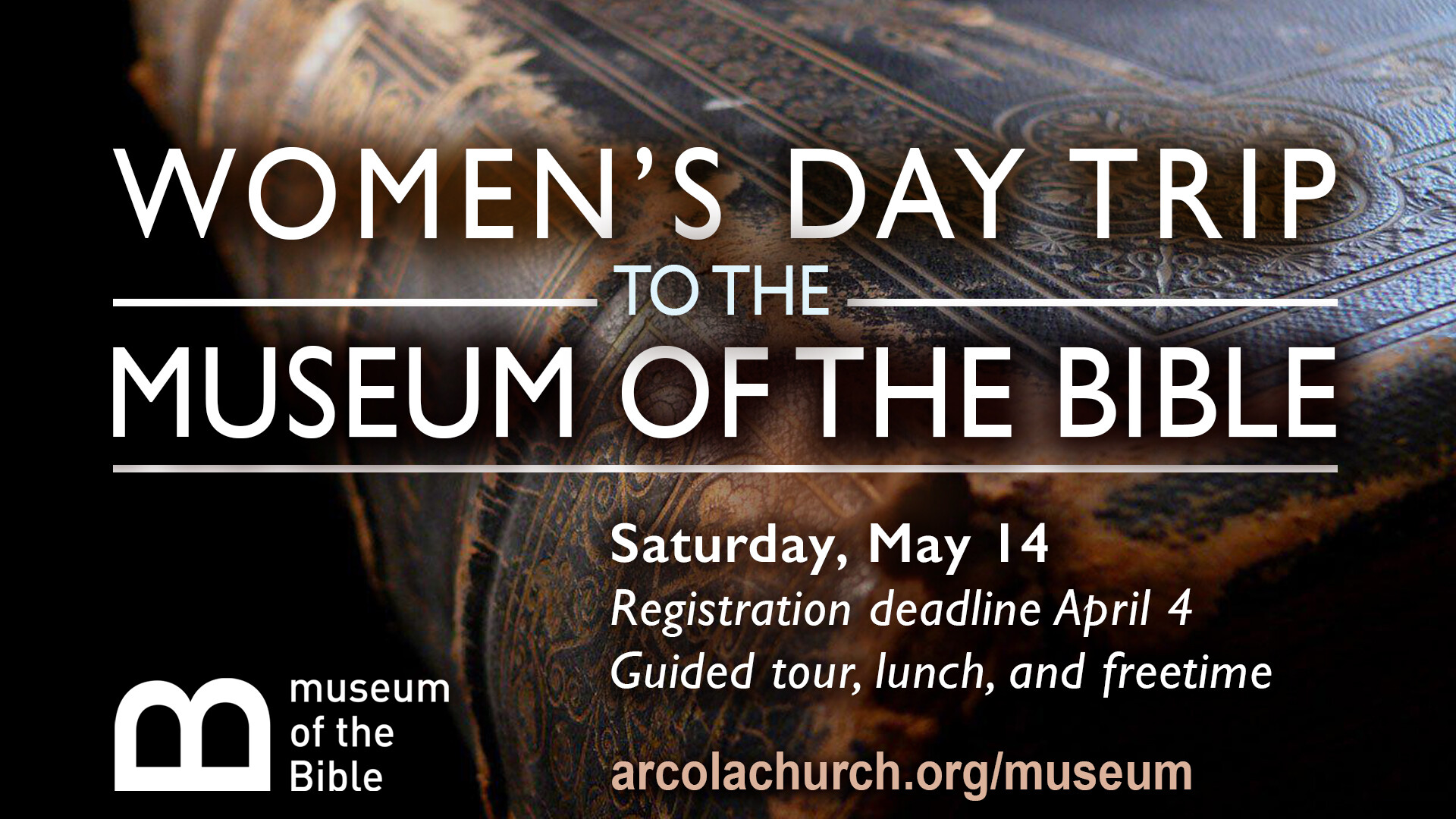 Arcola Women's Field Trip! to Museum of the Bible in Washington, D.C., Saturday, May 14, 8am-3pm. Enjoy an hour-long guided tour of the museum, your own visits to the extensive collections, lunch and fellowship together. Looking for volunteer drivers, with parking pre-arranged.
Please register here to reserve your spot no later than April 4th. Non-refundable payment of $20 will be due by April 25th, lunch cost and details TBD. Payment info /details provided closer to the date. Click here for additional information.
Contact Julie Abel or Betsy Hudson with questions.