Health & Wellness Presentation (In-Person and Virtual)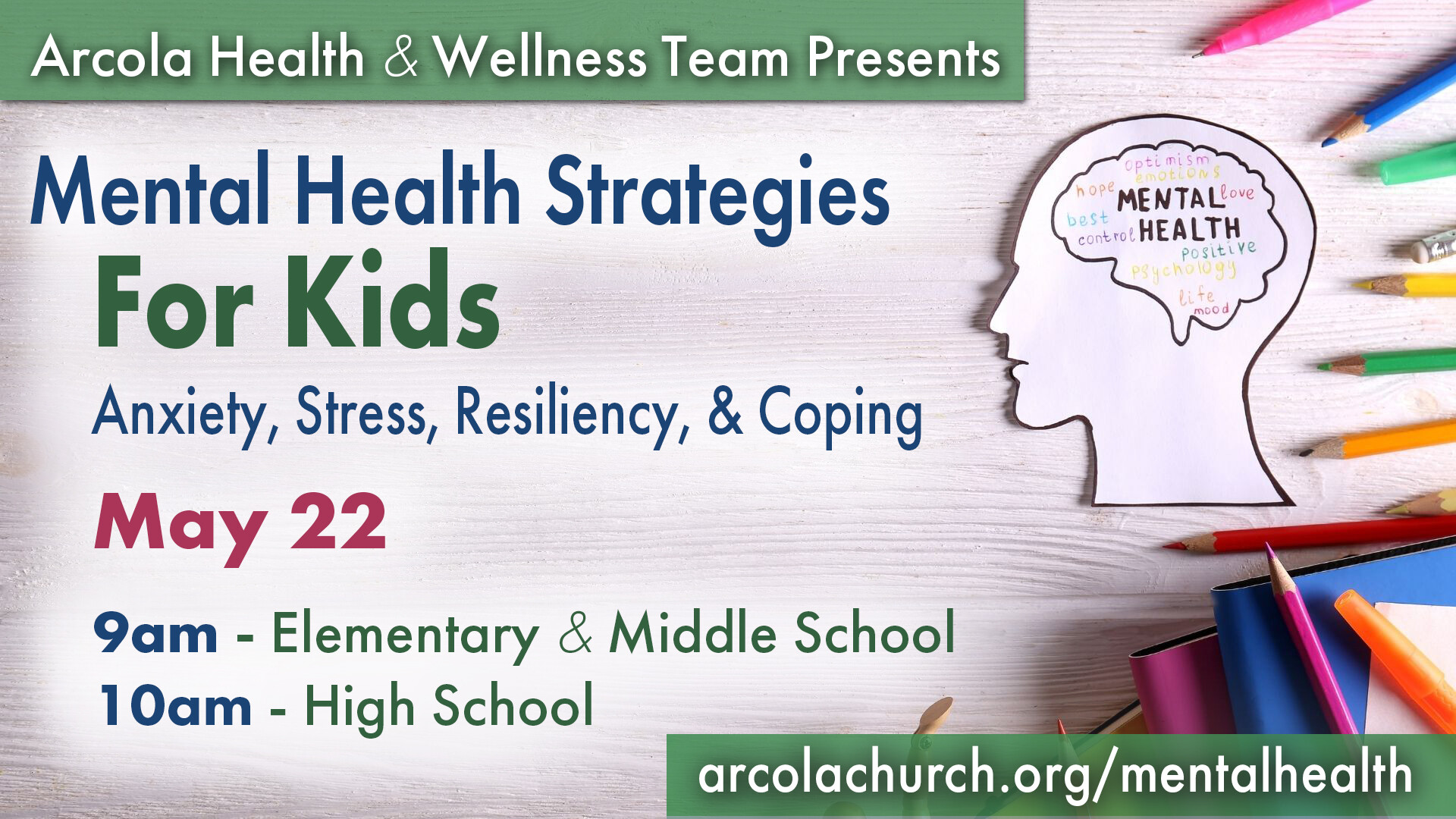 Are your kids or grandkids having problems at school that might be affecting their performance or their friendships?
Come talk with the professionals who can explain some ways to help with coping skills for worry and anxiety, resiliency and resources that can be used especially during the summer.
All parents are invited on Sunday May 22nd to attend a presentation on children and anxiety:
9am -

Julia Riedel(Elementary school guidance counselor) and Anne Terry (Middle school counselor) will

talk on the elementary and middle school aged kids and the best ways to help them with anxiety and stress in Room 112.
10am - Kip Christopher and Nicolo Porto both HS guidance counselors will talk about the high schoolers and best ways to help them with resiliency, normalizing emotions and coping strategies in Room 112.
Sunday school will be open for your kids at 9am.
Any questions contact Molly at mollyr@arcolachurch.org or for the zoom link.