Movie Night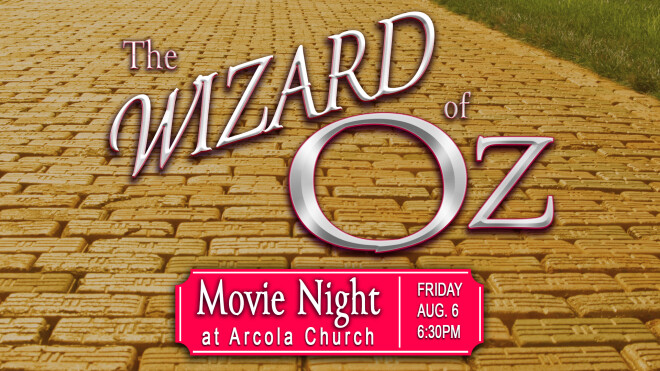 Friday, August 06, 2021, 6:30 AM - 8:30 PM
All are welcome and invited to Arcola's movie night & Costume Contest! We want to know who your favorite Wizard of Oz character is and why. Prior to showing the movie, we will award prizes for the most original and creative costumes!
We will serve popcorn, candy and water during the movie. We want to know you are coming in order to plan for how much popcorn we need. Register Below.
Other Details are:
We will show the movie and hold our costume contest in the great room using three big screens!
Families will be seated together in order to continue practicing socially distance measures.
Invite another to attend too!
Please wear a mask if you are unvaccinated except when eating candy and popcorn.
We look forward to our time of fellowship in community!