21+ Young Adults Group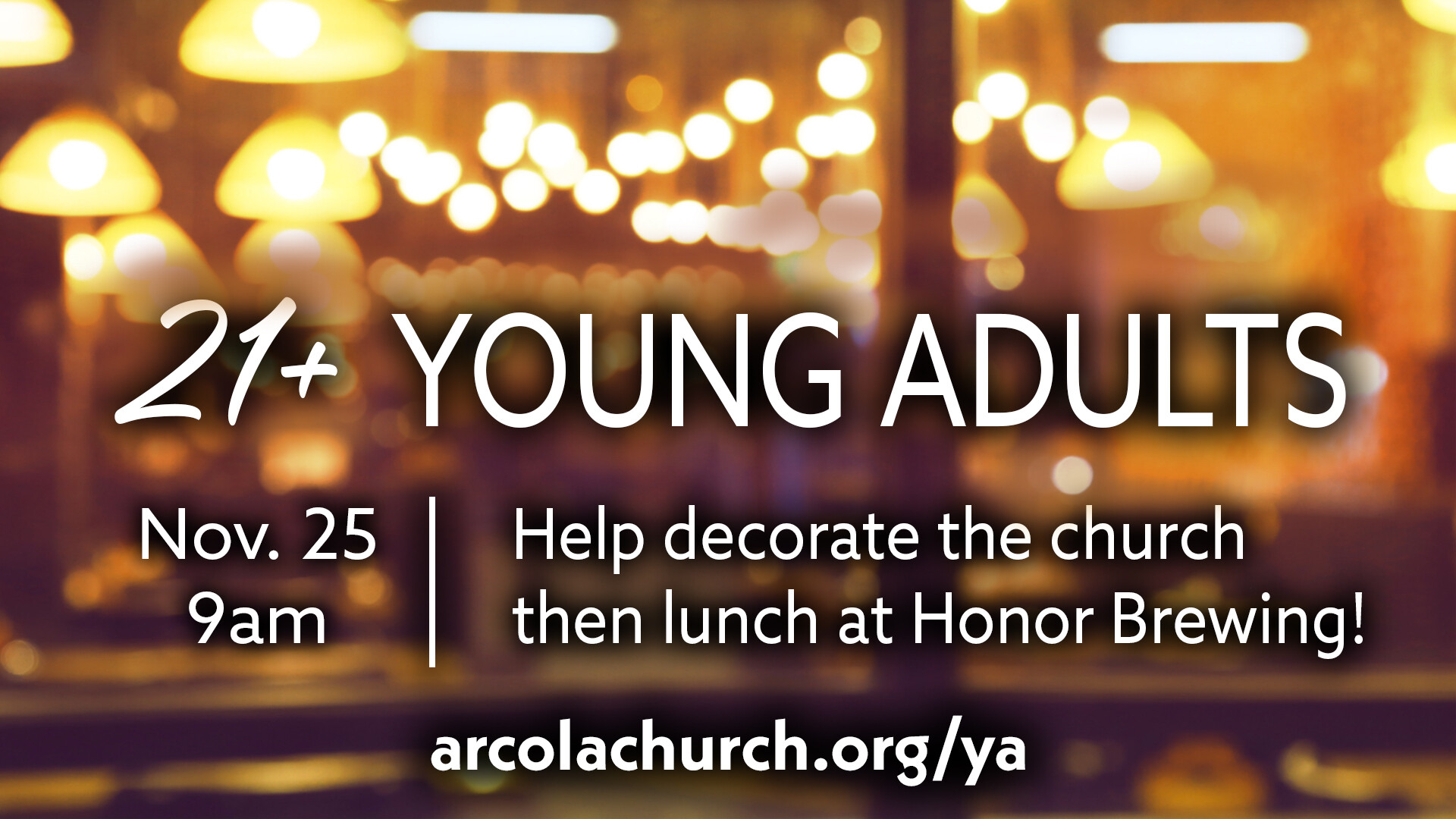 This group is specifically for young adults in their 20's and 30's to make connections and share life with one another as they navigate life and first careers. We are excited about the potential small group opportunities! If you have questions please reach out to Tianna Durbin.

Our 21+ Young Adult group will gather on Saturday, November 25 during Thanksgiving Break. We will join the fun of decorating Arcola Church for Christmas at 9am followed by lunch together at Honor Brewery across the street. This event includes our college students who are in town for thanksgiving break! If you plan to attend, please contact Tianna Durbin.