11am Easter Sunday Worship Service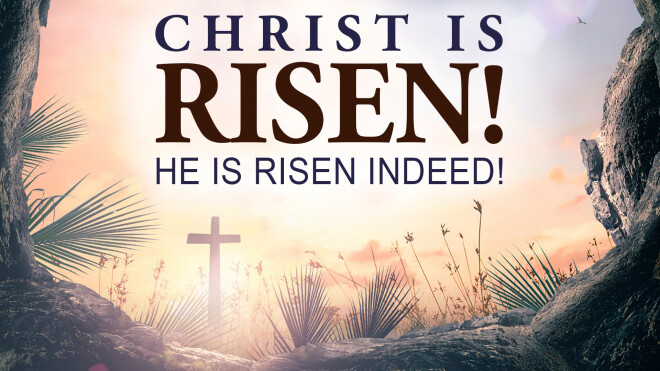 Sunday, April 04, 2021, 11:00 AM - 12:00 PM
Christ is Risen! He is Risen Indeed!
You're invited to celebrate Jesus' resurrection with Arcola Church on Easter Sunday! Whether you're worshipping in person or online, we'll have a joyful morning of praising God and giving thanks for Jesus' sacrifice and victory.
For in-person worship, seating is available in the Narthex for approximately 50 people, with space for an additional 35 in Ruth Hall Seating is first-come, first-served. Family groups will be seated together, physically distanced from groups around them. The Worship Team will lead from the Great Room, to allow for a more robust music experience during worship, which will be simulcast to the screens in both spaces. Pastor Chris will preach from the Narthex, while masked. Communion elements will be in bags and available to take home as everyone exits the Worship Center. There will be no Communion during the worship service.
Registration is required to attend worship in-person, with specific rules in place, in order to adhere to COVID precautions and Virginia UMC regulations. Click here to watch a video and learn more about what to expect when you arrive.
Please note:
Masks are required to be worn properly at all times, by all worshippers.
No outside food or drink. Snacks and drinks will not be served prior to, during, or after worship - please enjoy your coffee at home.
You must maintain social distancing of 6 feet or more even when leaving or entering your vehicle in the parking lot. If someone is parked beside you, wait for them to get out of their vehicle and move 6 feet away.
All individuals must enter thru the Worship Center entrance.
Temperature checks will be required upon entering the building--Ushers will greet you at the door.
Ushers will escort you and your family to your seats.
At the end of worship, ushers will dismiss you to exit the building. Please proceed to your vehicles maintaining 6 foot distance.
For a time, no handshakes and hugs, but there will be a day!
We look forward to the time when we can worship together without restrictions and welcome all with open arms and doors.
Register for In-Person Worship