Sunday School At Home October Pack Pickup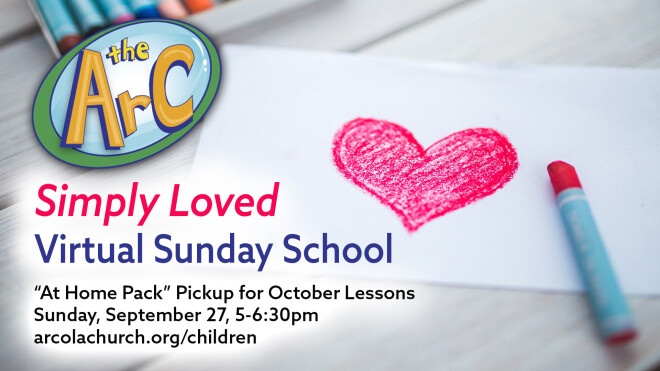 Sunday, September 27, 2020, 5:00 PM - 6:30 PM
Register Now for October Sunday School "At Home Packs"!
Our next "At Home Pack" pick up is Sunday, September 27 from 5-6:30 pm in the church car line. This pack will feature a special Pick-A-Pet opportunity for the first children who register and our drive through will include a Blessing of the Animals with Pastor Chris.
"At Home Packs" feature:
Arcola Church device decal
fun Abraham foam craft
Bible Memory Buddy stickers
weekly lesson activities
A very special "Pick-A-Pet" (stuffed Bible Memory Buddy) opportunity will be available to a limited number of kids, so do not wait to register.
Kids will use the pack during our interactive Simply Loved videos. Video links will be emailed to you each week
Packs are recommended for children in preschool through 5th grade.
Bring your real pet through the car line for a special Blessing of the Animals with Pastor Chris!
Questions? Email Anne Moriak.
Register Below for your "At Home Pack":