World Communion Sunday (Drive Up)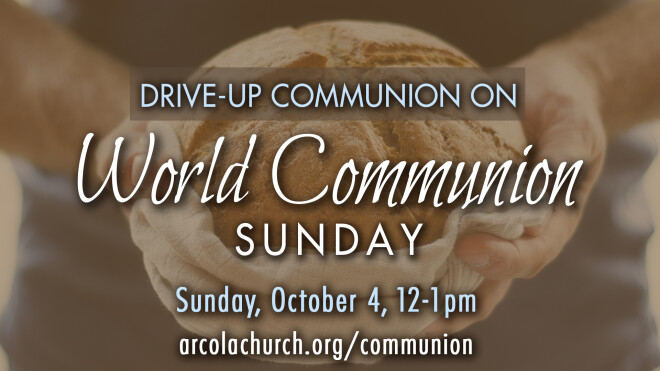 Sunday, October 04, 2020, 12:00 PM - 1:00 PM
You're invited to experience Arcola Church's first Drive Up Communion Sunday on Sunday, October 4, in celebration of World Communion Sunday. We look forward to seeing you in person on this day as we celebrate with Christians all around the world and break bread together in remembrance of Jesus Christ our Savior. No need to register in advance.
To participate in drive-up Communion:
1. Come to the church between 12-1pm.
2. Follow the signs and parking lot attendants for the drive up in front of the church.
3. Receive your package of Pastor Chris's Communion bread, and share with the others in your car. (Please bring your own juice; we are only providing the Bread.)
4. Drive to the prayer station to share prayer needs and receive a blessing.