Legends Lunch (Online Only)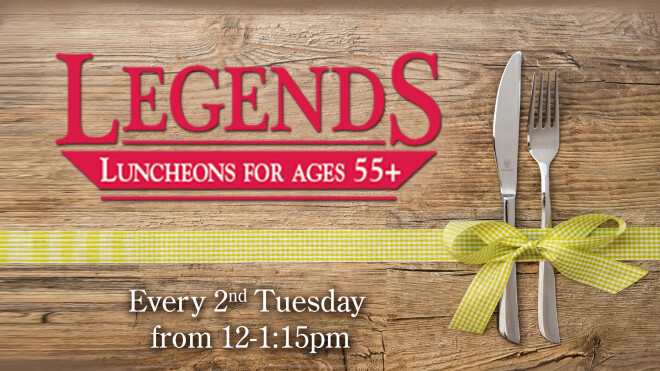 Second Tuesday of the month, 12:00 PM - 1:00 PM
Get your lunch and join us for a Legends Lunch via Zoom. We will have a guest speaker each month. Please email Molly Riedel for the zoom link or if you need help in getting set up with Zoom, please let Molly know.
Contact: Molly Riedel
Mark these dates on your calendar!
May 12 - Pastor Chris Riedel
June 9 - Lynn Peterson - "Downsizing"
July 14 - Amy Beyer - "Nutrition 101"
August 11 - Dave Slupe & Steve Moss - "Family Preparedness"
September 8 - Pastor Chris Riedel
October 13 - Kip Christopher, Guidance Counselor at Freedom HS - "Virtual education and how we can help"
November 10 - Wayne Peterson "Adventures in the security world"
December 8 - Tianna with Holiday Music and Music Trivia Quiz
January 12 - Jenny Fabian, Cardiac RN - How to have a healthy heart
February 9 - Kasey Gray and Emily Riedel, Speech Pathologists with The Social Learner, LLC
March 9 - Pastor Chris Riedel - Arcola Vision Statement and Future Plans of Church
April 13 - Phil Mowery - Life as a Preacher's Kid and his profession as a researcher at Quest Diagnostics and Covid testing
May 11 - TBD