Refill Wednesdays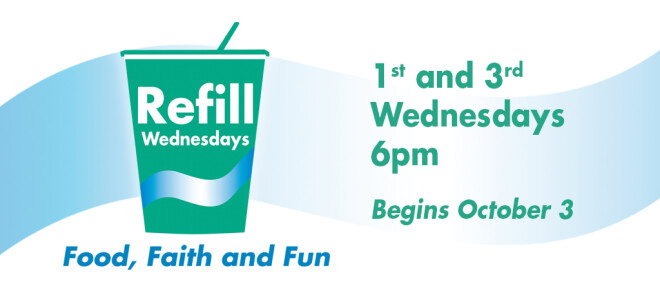 Wednesday, May 15, 2019, 6:00 PM - 7:00 PM
This year the Arcola Diner will transition to Refill Wednesdays, an opportunity for our congregation to gather together in community! There will be a prepared meal served by an Arcola small group the 1st and 3rd Wednesdays of each month starting October 3 at 6pm. Small groups within the church will take turns preparing the meals.
Join us for a cookout at the last Refill of the school year! We will provide the burgers and desserts. Please bring along your favorite cook-out side dish.
Please Register Below by Monday before the event so that we can plan accordingly.