Marriage Enrichment Dinner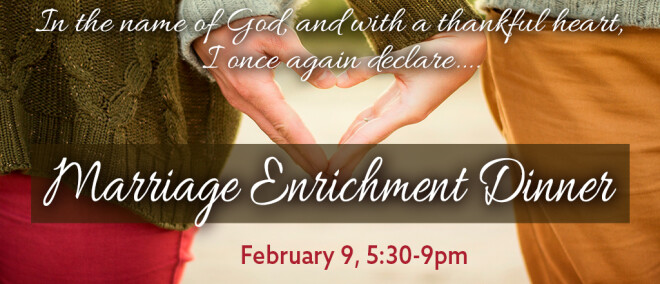 Saturday, February 09, 2019, 5:30 PM - 9:00 PM
Join us for some great food, conversation and learn some new ways on how you and your spouse or partner can get closer. This year's title is In the name of God, and with a thankful heart, I once again declare....
The session will be led by Pastor Chris Riedel and Molly Riedel, Nurse Psychotherapist and Director of Caring at Arcola Church.
Cost: $60/couple**Scholarships are available - contact Molly Riedel
Childcare is now CLOSED! If you do not need childcare you may still register.
Register Below - you will be prompted to pay after registration or pay online here.