Sneedville Mission Trip 2019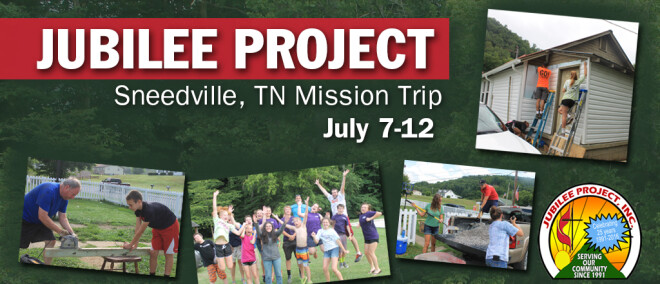 Daily from 07/07/2019 to 07/12/2019
**Registration is now closed. Check back for our 2020 dates.**
All rising 6th through 12th graders are invited to join us for a road trip to Sneedville, a small town in rural Tennessee, where we have a great time working together to repair homes for families--no experience required! In the evenings, it's game time or river rafting, or climbing the falls. Not only is this a wonderful opportunity to help others, but it's also a great chance to build and grow relationships with each other. Adults both with and without construction experience are encouraged to come along.
Cost for the trip is $395. This can be paid in installments. Scholarships are available. Contact Pastor Chris Riedel or Molly Riedel for more information.
The following forms need to be completed and return to Molly Riedel:
Deadline to Register is May 31, 2019.

After you register below, you may pay online.