8am Rise Worship Service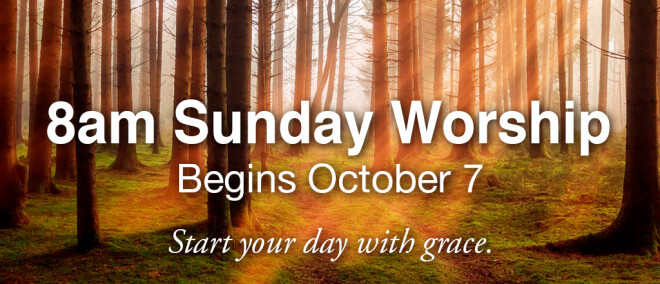 Every Sunday, from 10/07/2018 to 05/19/2019, 8:00 AM - 8:50 AM
Join us every Sunday for worship at 8am.
Breakfast will be served on the 1st Sunday of every month between 8:30 to 9:30am (or come early for breakfast and join us for worship at 9:15am).
Donations for the breakfast will be accepted. Each month the donations will go to a different ministry of the church.
Nursery through 3 years old will be provided.