Summer in the Arts Exploring the Arts Camp (3rd-6th Grades)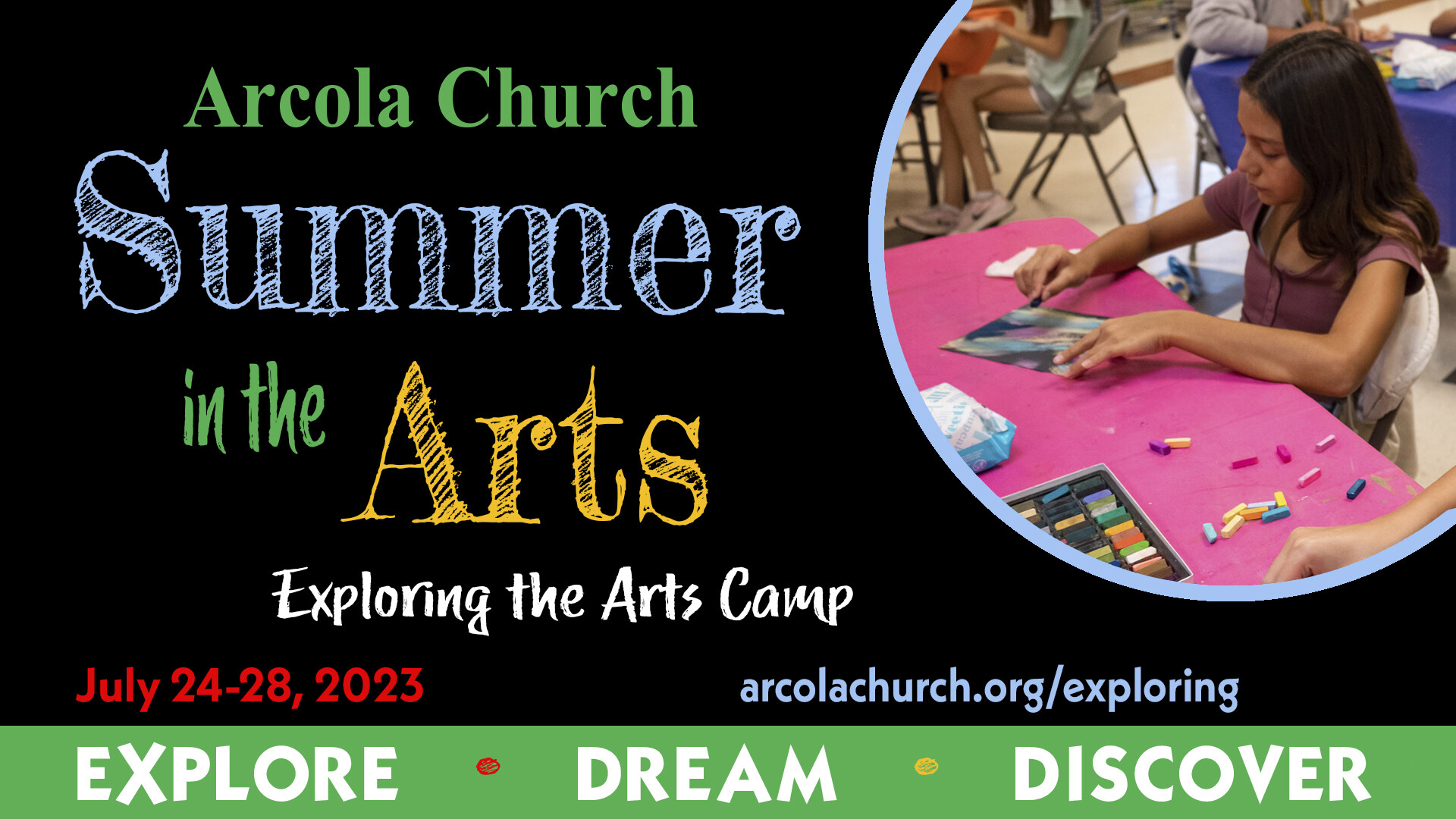 Camp participants will explore the basics of performing and visual arts through core activities in art, rhythm, voice, and chimes, with the opportunity to choose their own electives. Electives include options like drama, dance, guitar, ukulele, and strings! They will get to show off their skills at the showcase on Friday afternoon at the end of the week.
NEW! Before and after care now available for 3rd-8th graders registered for daytime camps!
Morning: 7:30-9am
Afternoon: 4-6pm
Cost: $15 per child per session, both sessions for $25
Registration now open!
Register for Camp Register for Before/After Care
Electives for Daytime Camps
Registered campers will choose their electives in June.
Featured Electives
Beginner Orchestra Boot Camp (Grades 5 and 6)
This class is designed to introduce the fundamentals of string playing (violin, viola, cello, and string bass) to the student with no prior experience! Participants will be taught proper care and handling of the instrument, a healthy playing position, and playing songs by rote. Violin, viola, and cello students will need their instruments. Basses will be provided. This is the perfect opportunity for those musicians who have chosen strings as their sixth grade elective!
"sponsored in part by Day violins"
Exploring Pop, Rock, & Jazz in String Playing (Grades 5 and 6)
Students in this class should have at least two years of experience on their instrument. Students will explore some of the alternate styles in string playing including improv, Jazz, and Pop/Rock. Violin, viola, and cello students will need to bring their instrument, basses will be provided. Students will also have the opportunity to explore on an electric violin!
"sponsored in part by Day violins"
Meet Your Instructors
Carrie Albers, Orchestra Adventures Camp Leadership and Strings Electives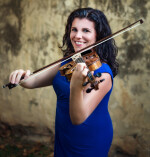 My name is Ms. Albers and I will teaching the orchestra adventures camp, beginners bootcamp, and yoga for musicians! I am the orchestra director and Broad Run High school and also teach private lessons. I have been a music teacher for twenty years and I love working with my students and watching them change into young musicians. Teaching at Arcola is one of my favorite summer activities because I enjoy meeting new students and friends from other schools. I'm very excited to debut the new orchestra classes and to bring some zen to us all with the new yoga elective.
Miranda Borhauer, Rhythm and Ukulele
I am thrilled to be joining the staff this year! I am an elementary music teacher in Loudoun County and just completed my seventh year of teaching. This summer, I am teaching bucket drumming and soprano ukulele. I'm most looking forward to rocking out on our bucket drums in an ensemble setting! In my free time, I love to spend time with my baby girl Avery and playing board games with my husband. I look forward to teaching you this summer!
Joe DeFranco, Beginner and Intermediate Bass Guitar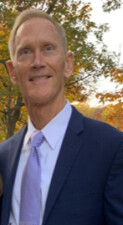 My name is Joe DeFranco and I have the pleasure of being retired from corporate life and focusing full time on playing and teaching music! This year at the Summer in the Arts I will be teaching bass – either electric or double bass – for anyone who wants to learn to play the bass or simply improve their skills. I love playing live music and sharing my joy of music with my students. Whether I am playing with a band on stage, at church or simply at an informal jam session with fellow musicians, playing music fills my soul and immediately replaces the cares of this world with pure joy and gratitude! Come learn to join in on the fun of laying down the boogie!
Jake Durbin, AV Lead
My name is Jacob Durbin and I'm running all the Audio/Visual equipment for Summer in the Arts! I'm currently a student at Berklee College of Music in Boston and have been involved with music my whole life, so I will be visiting and helping with different classes throughout the week as well. Summer in the Arts is one of my favorite weeks of summer and I'm very excited for another!
Keri Goodfriend, Core Art Classes and Electives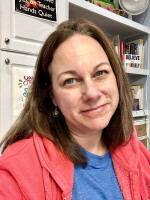 This is Keri Goodfriend's 6th year teaching Visual Arts for SITA. She owns and instructs at her home art studio, Goodfriend Art Studio, chairs the heART & Soul ministry at AUMC, leads Girl Scouts, and hangs with her teen girls, hubby and -oodle dog when not doing something artsy.
Rachael Greenman, Orchestra Adventures Instructor and Strings Electives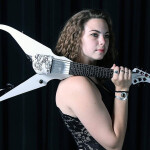 Rachael Greenman is a violist and electric violinist who attended Belmont University in Nashville, Tennessee. She has been playing classical music on the viola for sixteen years and found a love for playing rock and pop music on the electric violin about four years after she began her classical journey. She just completed her first year as a middle school strings teacher and is excited to continue her career in education.
Allison Kipp, Chorus Classes and Singing Electives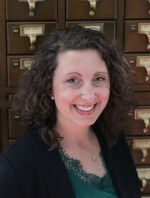 I am so excited to return to Summer in the Arts! This will be my 3rd year and I will be teaching Chorus, Star Search, and Parachutes, Basketballs, and Sticks, Oh My! I can't wait to make beautiful music and memories this summer!
Faith Nguyen, Photography Electives
My name is Faith Nguyen and this will be my second year teaching the photography elective, as well as capturing all the fun events that Summer in the Arts has to offer. I am a longtime lover of all things visual arts and have been working in photography professionally since 2019. I am currently studying architecture at Northeastern University, but I am excited to be back home in VA for the summer to teach at Summer in the Arts 2023!
Phil Nichols, Camp Accompanist and Piano Electives Instructor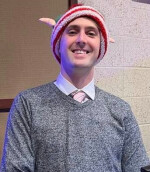 My name is Philip Nichols and I am the Camp Accompanist and will be teaching piano class electives. I love the arts because it allows me to express myself and see the world in new ways.
Jennifer Roberts, Summer in the Arts Co-Director, and Chimes/Boomwhackers/Recorder Electives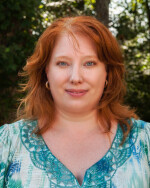 Over the past 25 years, Jenn has been a music educator in public and private schools and is currently teaching music at Legacy Elementary school in Brambleton. Throughout her teaching career, she has also served at several churches in music ministry, and is the current Chair of Music Ministry at Arcola. Jennifer received a B.A. in Music Education from Bethany University in 1995 and a M.A. in Music Education from George Mason University in 2000. Jennifer sings, conducts, plays the flute, piano, baritone ukulele, and many percussion instruments.
Scott Rosner, Beginning and Intermediate Guitar
My name is Scott Rosner, this year at Summer in the Arts I am teaching beginner and intermediate guitar. I love the arts because they have the ability to make you laugh, make you cry, make you think, make you look, and make you realize that we are all fundamentally the same and in this together. There's nothing better than a great song, movie, painting, or dance to say the things that words just can't say. Plus, everyone looks cooler with a guitar in their hands.