5th Grade Bible Group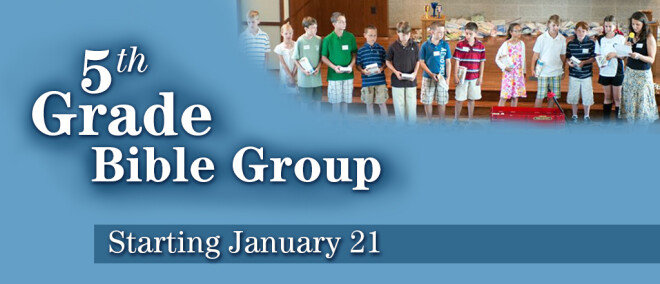 Third Sunday, from 01/21/2018 to 05/20/2018, 9:15 AM - 10:15 AM
All 5th graders are invited to attend our 5th grade Bible group, which meets one Sunday a month, January through May each year. This is a fun way for 5th graders to get a taste of Middle School Youth, get to know the Middle School Youth Leaders, and to learn something about the Bible.
The dates for this class are January 21, February 18, March 18, April 15, and May 20. Bibles will be presented June 3 at the 9:15am service.
Please register below. In the notes section, please put the child's name, parents' names and email address.
Contact: Anne Moriak