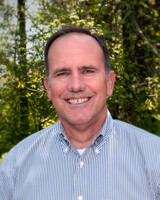 Pastor Chris Riedel
Lead Pastor
Office: 703-327-7878 x105
E-Mail:
Twitter: @PastorChrisAUMC

A passionate speaker with an understanding that church serves the community by creating a community of servers, Pastor Chris Riedel inspires us with his message of devotion to helping others. Whether he's leading a mission trip to help those less fortunate, visiting with members of the community in need, or listening to joys and concerns of the congregation, his dedication to uplifting us all is from the heart.
Since 1995, Pastor Chris has led Arcola United Methodist Church (UMC). His efforts have increased membership from 12 to over 850, and the church continues its growth today. In 2005, the current Worship Center was constructed to provide more space for worship services, Sunday school, special events, and a preschool. Because of our continued growth, we added another 7,050 square feet of classroom and meeting space in Fall 2010.
A native of Northern Virginia, Pastor Chris is the fourth of six children to George and Elinore Riedel. He is a graduate of Robinson High School and Virginia Tech (BS in Accounting). After working as a CPA for five years, he experienced a call into ordained ministry. In 1988, he started seminary at Wesley Theological Seminary, from which he graduated with a Masters in Divinity. He then served as pastor at Bethel UMC in Warrenton and Centreville UMC before coming to Arcola UMC.
Pastor Chris and his wife Julia (a guidance counselor at Moorefield Elementary School) met at a church picnic while he was working as a CPA in Georgia. They have been married for over 30 years and have four children: Ben (& wife, Jacki), Jessalyn, Emily, and Sam. Their dog, Chloe, and their cat, Zazoo, complete the family.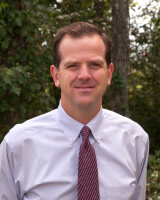 Eric Ball
Council Chair
E-Mail:

Eric has been a member of Arcola Church since 2009. He participates in many church functions and activities such as leading worship and bible studies, community outreach and mission trips, and organizing the church basketball league. Eric lives in Leesburg with his wife Amy and three children. Eric is a General Manager for Honeywell International and in his spare time he enjoys boating, doing home improvement projects and playing sports.
Ann Marie Bowman
Financial Secretary
E-Mail:

Ann Marie assists the Director of Administration focusing on the financial duties of the church and preschool. Her husband Ron and their three children live in South Riding. Ann Marie enjoys reading, traveling, and rooting for her favorite sports teams.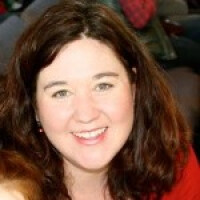 Dianna Conner-Jeffers, PhD
Licensed Clinical Psychologist
E-Mail:

A mental health professional for over 20 years, Dr. Dianna Conner-Jeffers has worked in a variety of environments: community mental health, inpatient in State Psychiartric Hospitals, outpatient clinics, Patuxent Institution (a Maximum Security Prison System), and most recently in Private Practice. Dr. Conner-Jeffers completed her Master's Degree in General Psychology at Wake Forest University in Winston-Salem, NC and her Ph.D in Clinical Psychology at the University of North Texas in Denton, TX. She returned to her hometown of Maryland to complete her internship at Springfield State Hospital in Maryland.
Dr. Conner-Jeffers enjoys working with adults and children helping them to process their feelings and improve their mental health and their relationships. Dr. Conner-Jeffers has worked with adults experiencing depression, anxiety, PTSD, trauma, sexual issues, sexual identity, men's issues, women's issues, grief & loss, divorce and stress & coping.
Her kid clients know her as "Dr. CJ." She works with children (typically ages 3-12) through Play Therapy. She works with children who are struggling with: depression, anxiety, divorced parents, behavorial problems, school refusal, selective mutism, sexual trauma, medical issues, ADHD, sensory issues and learning difficulties.
She has worked with children's therapy groups, both men's and women's psychotherapy groups and has led numerous support groups for those going through a divorce as well. Currently, Dr. Conner-Jeffers meets with men, women and children who are experiencing social, emotional or learning challenges and would like to improve their well-being and their relationships with others. She is part of a blended family herself, which includes her supportive husband and five wonderful children. They enjoy traveling together, going to the beach, gardening and many other playful activities.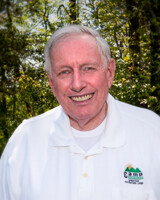 Rick Dawson
Associate Pastor
E-Mail:

In addition to being an associate pastor at Arcola Church, Pastor Rick is a volunteer Chaplain for the Boy Scouts and the CEO of Camp Highroad. Before entering the ministry, Rick served twenty-three years in the Marine Corps, including three combat tours in Vietnam. He retired as Assistant Head of Law Enforcement for the Marine Corps, and continued into the private sector becoming a Regional Vice-President for Pinkerton Detective Agency and the Operational Vice-President for Paragon Investigations. After retiring from detective work, Rick began working for Highroad. Rick's responsibilities include oversight of camp operations, fundraising, staff development, defining the camp's mission and direction for the rest of the staff, and serving guests. Rick lives in Fairfax with his wife Sara.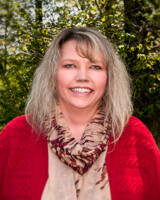 Tianna Durbin
Director of Music
E-Mail:

Before working in Church Ministry, Tianna led music programs in the public schools for fourteen years. She began working for the church by accepting a small job as Handbell Director at Bethany UMC. It was not long after accepting that job when she felt that "God nudge" to commit more fully to church work. As Tianna will say, "things just fell into place once I responded to that calling." She currently serves Arcola Church as Director of Music and is attending Wesley Theological Seminary. She recently completed a certification program in Church Music at Shenandoah University and she plans to graduate from Seminary with a Master of Arts Degree in 2018. Tianna, her husband Chris, and their two children, Kayla and Jacob, live in Purcellville, VA.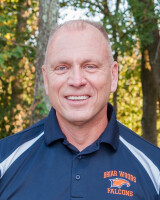 Rich Goodwyn
Executive Director
E-Mail:

Rich is a retired Naval Aviator who served for over 30 years flying the mighty P-3 Orion aircraft. With a passion to help others, he and his family joined Arcola UMC in 2011 and immediately became involved in the church's Bricks of Hope mission work in Rio Bravo Mexico and So Others Might Eat (SOME) mission work in Washington DC. Rich started leading a men's bible study group in 2012 and credits the spiritual growth that group provided to prepare him for a more involved role in the church.
Rich's favorite thing to do is be a husband to Lorrie and a father to Christopher, Hannah, and Drew. When he is not busy at church or with his family, Rich is flying drones for Orion Aerial Solutions, a company he founded and is the chief pilot for.
As Executive Director, Rich works to execute the vision of the church by ensuring that all focus areas—Praising, Learning, Sharing and Caring—are fully integrated across all ministries. Rich also ensures that the administrative operations of the church are effectively managed in order for programs to be properly supported.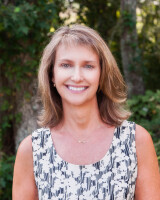 Betsy Hudson
Director of Learning
E-Mail:

As Director of Learning, Betsy believes her mission is helping Arcola disciples connect and grow in their relationships, both with God and others. She enjoys getting to know new people, and encouraging participation in the many opportunities we offer. In addition to her role here, Betsy is engaged in study at Wesley seminary, where she is challenged to bring reality to theory, by integrating what she is learning into life at Arcola.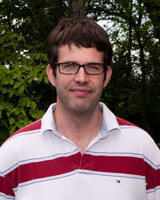 David Humphries
Youth Lay Speaker & Congregational Care Minister
E-Mail:

Dave has been assisting the Jr./Sr. high youth groups with his wife Katie since 2007. Dave grew up in McLean, VA. and attended multiple churches before attending a Methodist church at Emory and Henry College. Dave currently helps lead worship, preaches at the youth services, assists with small groups and fellowship events, is a congregational care minister, and enjoys fellowship with the Arcola men's group. He is currently taking classes at Wesley Theological Seminary and during his free time Dave loves spending time with his family Katie, Hadley and Anna Grace and his golden retriever Peyton.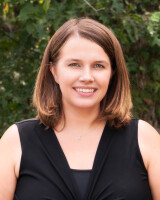 Katie Humphries
Chair of Youth
E-Mail:

Katie Humphries is the Chair of youth ministries. She grew up in East Tennessee and met her husband Dave at Emory and Henry College. After getting married she moved to Virginia. She started working with Arcola's youth in 2007. She loves spending time with the youth and enjoys watching them grow in their relationship with Christ. Katie lives in South Riding with Dave, their 2 children (Hadley and Anna Grace) and their dog, Peyton.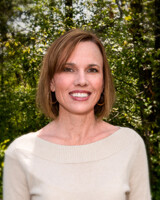 Lisa Korhnak
Director of Caring & Communications
E-Mail:

Lisa oversees all communications activities and 15 care ministries. Her background is primarily in strategic marketing and communications – previously she has worked as a vice president of communications for a nationally-recognized financial planning firm and president of a communications firm. She continues to work as a strategic integrated marketing consultant when not working at the church. Her goal as Director of Caring is to help others feel connected to each other, to God and to feel comfort when times are tough. In addition to her leadership as a director, Lisa is also a congregational care minister and lay counselor -- providing support to those in need of hope and healing. In her free time she likes to be outside, whether it's watching lacrosse, walking the dog, jogging or reading a good book. Her family (husband, their three children and labradoodle, Daisy) live in South Riding and have been members of Arcola Church since 2005.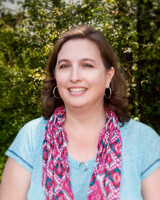 Barbara Ladany
Director, Arcola Christian Preschool
Office: 703-327-7878 x222
E-Mail:

We are blessed to have Barbara as the Director of Arcola Christian Preschool. With a degree in Elementary and Early Childhood Education, she has always loved working with children, especially preschoolers. She enjoys that preschoolers like to explore and learn -- and that they have such wonderful, simple faith. In addition to working at Arcola Christian Preschool, she is a mother to two children, lives in Ashburn and has been a part of Arcola Church since 1996. Barbara has been employed by the church since 2004 and helped start the preschool in 2005. She loves to read, garden, hike and spend time with her family. One of her favorite scriptures is: "God's love and kindness will shine upon us like the sun that rises in the sky" (Luke 1:78). It reminds her of how, even on a rainy day, the sun always seems to be shining in the faces and actions of the preschoolers at ACP.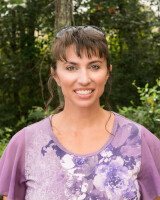 Gina Latorre
Childcare Coordinator
E-Mail:

Gina has enjoyed working with children for decades, whether it's teaching dance, working with the Boy Scouts, or substitute teaching in Elementary Schools. Most recently she's been blessed with an opportunity to work as a Teaching Assistant in the Intellectual Disabilities Room at Pinebrook Elementary. Gina enjoys working with the wonderful childcare providers, staff, and young children here at Arcola UMC every week.
Michele Loiselle
Lay Leader
E-Mail: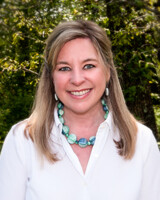 Ami Low
Graphic Designer
E-Mail:

Ami works with our Communications team and makes us look good -- creating beautiful designs and graphics that you see in our brochures, website, banners and more.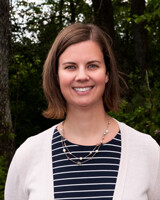 Suzanne Lyles
Children's Worship Leader
E-Mail:

Suzanne leads our Children's Worship each Sunday and also creates our Sunday School curriculum. Her background is in Instructional Design for adults, but she has found her passion in teaching children. Her goal as Children's Worship leader is to provide a fun, educational and loving environment where children can grow in their relationship with God. In her free time Suzanne likes to hang out with her family or read a good book. You may also spot her in the halls of Arcola Elementary School where she is a substitute teacher. Her family (husband and two children) live in Stone Ridge and have been a part of Arcola Church since 2005.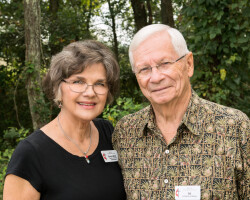 Bill and Bonnie Miller
Co-Directors of Sharing
E-Mail:

Bill and Bonnie Miller have been members of Arcola Church since 2003. In 2004 they began leading the New Member groups and in 2006 became the Directors of the Sharing Ministry. Their ministry includes the Connection teams, Missions, New Member and Visitor Ministries. God called Bill and Bonnie to Arcola Church the first Sunday they attended -- for their granddaughter's baptism in 2002. When they aren't doing church work or studying, Bill loves working on his '53 Chevy pick-up and his '67 Austin Healey 3000. Bonnie loves to try new recipes and enjoys working in her gardens. With three children and seven grandchildren -- their greatest pleasure is enjoying time with family. Favorite scripture: Romans 12:2 "Don't be like the people of this world, but let God change the way you think."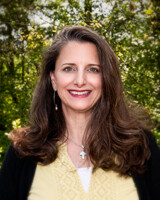 Anne Moriak
Chair of Children
E-Mail:

Born and raised in East Tennessee, Anne brings her volunteer spirit to the role of coordinating children's ministries. With a degree in communications, she moved to the big city and worked in the Atlanta advertising industry for over 10 years. No longer able to ignore her true calling to work with children, Anne has been hanging out in the Sunday School hallway and directing our summer Vacation Bible School since 2007. Her goal for the children of Arcola is to grow in their relationship with God and feel safe in their church home. Because Anne loves little ones so much, she also teaches 3 year olds at Arcola Christian Preschool. When not at church, you can find Anne at home in Ashburn with her husband, Steve, kids Molly and Frank, along with their precious mutt, Lucy Lu.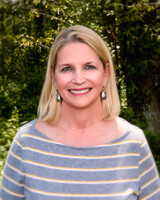 Tina Moss
Chair of Communications
E-Mail:

Tina assists the Director of Communications, whether she is writing the Arcola Church Connection e-newsletter or updating the website -- she serves by spreading the word about our church and opportunities to get connected. Tina has been employed by Arcola Church since 2014. Her husband, Steve, and their two children (now grown) have been members of Arcola Church since 2001.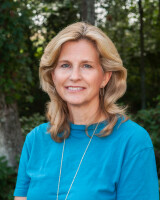 Molly Riedel
Nurse Psychotherapist, RN, PMH, CNS, BC & Chair of Congregational Care
E-Mail:

At age 5, Molly's tonsils were removed at the Children's Hospital in Washington, DC. The nurses were so nice and comforting; she just knew that I wanted to be a nurse to do the same for someone else.
Molly is a graduate from the University of Virginia Nursing School. She worked at UVA hospital and then at George Washington Hospital's psychiatric unit. It was then that she decided to go to the University of Maryland graduate program specializing in psychiatric mental health. After she graduated, she worked at Greater Southeast Community Hospital in Washington DC as the Head Nurse on the psych unit and then as the Associate Director of Nursing. Soon she became a Board Certified CNS or nurse psychotherapist.
She is experienced in leading children's grief groups, adult cancer support groups, divorce groups and more. She is a a clinical instructor and adjunct faculty member for two nursing schools. And, of course, she provides counseling to individuals and couples. Her current interest is working with couples and is a certified Imago therapist.
In her free time, she enjoys spending time with her husband and three grown children. In addition, she is active with several ministries at Arcola Church including: Legends luncheons, Congregational Care Ministers, Mexico mission trips, and the Marriage and Women's ministries.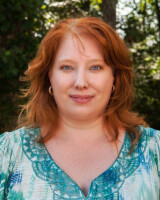 Jennifer has participated in church music and felt a calling for music ministry ever since she was a young child. Over the past 20 years, she has been a music educator in private schools and served at several churches in music ministry. Jennifer is excited to help grow the children's music ministry at Arcola and assist with music wherever needed. She received a B.A. in Music Education from Bethan University in 1995 and a M.A. in Music Education from George Mason University in 2000. Jennifer sings, plays the flute and piano. She lives in Broadlands with her husband, Ben and son, Ethan. In her free time Jennifer enjoys reading fiction, walking their two dogs, and oil painting.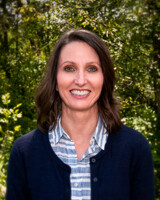 Chris Slupe
Director of Administration
E-Mail:

Chris directs all the administration, database and financials for the church and preschool. She also manages the facilities and grounds -- including room scheduling and maintenance. She and her family have been members of Arcola Church since 2000. She loves sports, cookies and Duke basketball.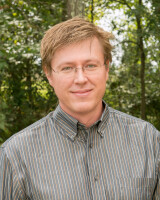 Patrick White
Pianist
E-Mail: