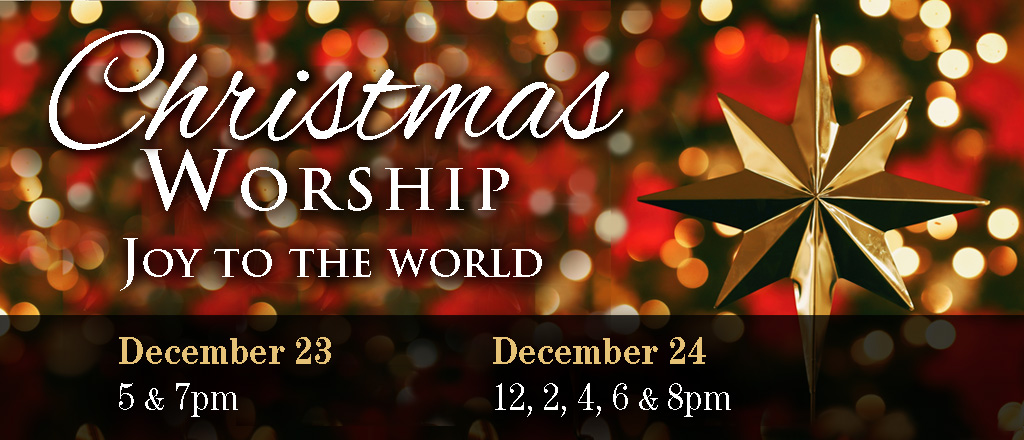 All are invited to Christmas Worship at Arcola Church. Communion will be served at each service as we celebrate the birth of Jesus Christ.
December 23
5pm Child-focused
7pm Candlelight
December 24
12 noon Child-focused
2pm Candlelight
4pm Candlelight*
6pm Candlelight
8pm Candlelight
*Our 4pm worship tends to be the most crowded—plan accordingly or consider attending another service.