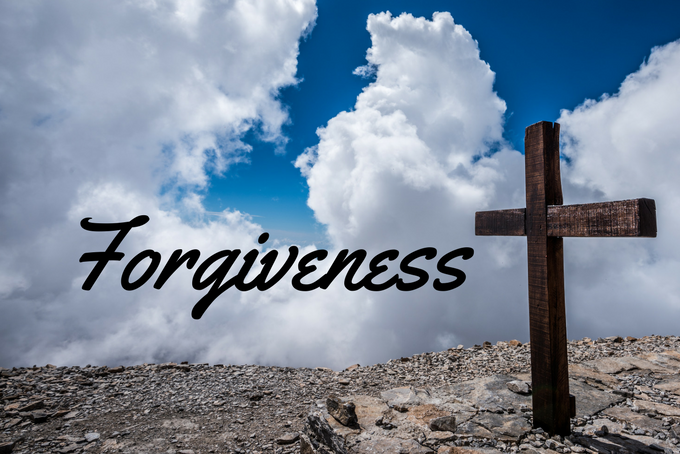 Forgiveness
Out of the depths I cry to you, Lord;
Lord, hear my voice.
Let your ears be attentive
to my cry for mercy.

If you, Lord, kept a record of sins,
Lord, who could stand?
But with you there is forgiveness,
so that we can, with reverence, serve you.

I wait for the Lord, my whole being waits,
and in his word I put my hope.
I wait for the Lord
more than watchmen wait for the morning,
more than watchmen wait for the morning.

Israel, put your hope in the Lord,
for with the Lord is unfailing love
and with him is full redemption.
He himself will redeem Israel
from all their sins.
— Psalm 130 (NIV)
I wonder what holds us back more: our failure to forgive others, or our failure to accept that we are forgiven?
Forgiveness doesn't come naturally to me. I joke about being at least culturally Irish Catholic, and that guilt comes easier than forgiveness. But that stubbornness, that desire to hold on to my hurt from a slight, real or imagined, isn't funny. It's cost me a couple of good years with my dad, over something he didn't realize had ticked me off. It's cost me time wasted fuming about something trivial when there are real hurts in the world around me I could address. And this isn't a one-time "oh, I used to do that but now I'm better" issue, but a pattern that I struggle to overcome week by week, day by day, even commute by commute.
And then there's the failure to appreciate our own forgiveness. Our sin is real, to be sure. But we, on occasion, talk ourselves into thinking our sin is too great to overcome and question, "How could God love me after that?" And that perceived separation is what Satan wants, to have us alone and scared and unwilling to cry out to God and connect with Him.
Yet we worship a God who loves us so much that He sacrificed His Son to atone for our sins. As the Psalmist writes, we couldn't stand if God kept a record of sins. But in Jesus, He has given us a lasting forgiveness that allows us to draw near, a forgiveness greater than our sins.
Prayer:
Father, I thank You for the forgiveness that you've demonstrated in Your Son. May we rest in that forgiveness, and in turn know the rest that comes from forgiving others. May our lives reflect the deep, deep contentment that comes in knowing that You love us as Your called and loved people, especially that it applies to us not just as "your people" but as individuals. In Your Son Jesus' precious name we pray. Amen.
Jon McHenry is a council member, worship speaker and leader in the men's ministry at Arcola Church.