Filter By:
Grouped by: Care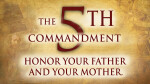 Honor your father and mother so that you will live a long time in the land God has given you.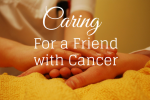 Yesterday, I drove yet another friend to a doctor appointment because she was diagnosed with cancer. Over the past two years, many of my friends, people in my community and church have been diagnosed with that ugly 'c' word. As a Congregational...
A look at caregiving for aging parents.