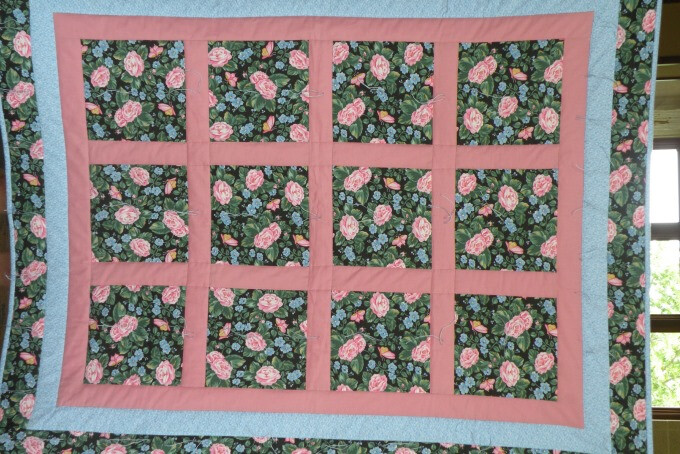 A Quilt of Love
A quilt is sewn with scraps and thread,
To keep you warm upon your bed. But our quilts are stitched with lots of love,
And God's blessings from above.
Each quilt is designed with a personal touch,
Because to Arcola, you mean so much.
Not just any colors will do,
We carefully select each fabric for you.
Your favorite colors or your favorite team?
Are stitched with love into every seam.
Such loving hands cut and sew,
To cheer you up and let you know,
How much Arcola cares for you,
Our prayers are tied through and through.
But Prayers & Squares is much more to me,
A group of friends I look forward to see.
They welcomed me...even though,
It's been years since I learned how to sew.
Wondering myself, what could I do?
They found my talent and warmed my heart too.
Each week laughter will abound,
In the Cross Building with us around.
As I look about this place,
God's goodness is reflected on every face.
What a blessing to be a part
Of a group that stitches from the heart.
Written by Suzie Sterrett, member of Arcola Church and the Prayers & Squares ministry, retired school teacher and wife of Jeff.