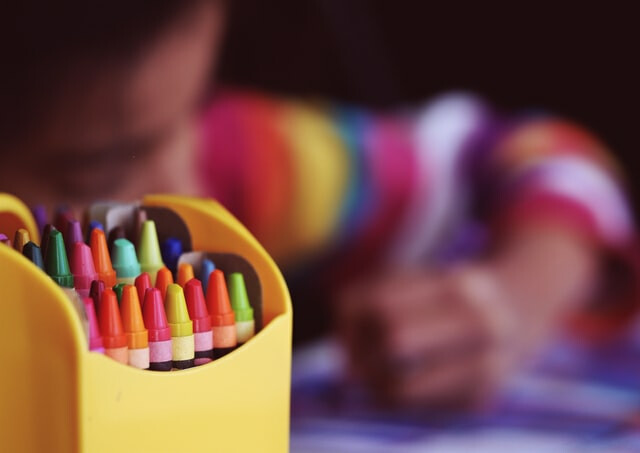 Resources for Kids
Below are resources to encourage, build up, and help structure life for the littlest disciples during the COVID-19 pandemic and social distancing.
Video Bible Lessons

From The ArC (Arcola Children's Ministries), these lessons tie into Sunday's sermon, and include Bible verses, videos, crafts, and more!
This week's lesson - Psalm 150
Children will learn Psalm 150 is a song of praise that serves as a fitting culmination for our Psalms lesson series calling for everything that breathes to "Praise the Lord!" Read more...
Psalm 103
Psalm 103 is a psalm of blessing and praise to the Lord. Moses and his people were blessed when God provided for them during their time in the wilderness. Children will learn these psalms are an acknowledgment of God's great love for us. They illustrate what God does for us and tell us what He is really like. Read more...
PSALM 119

In Psalm 119, children will learn God's word directs us in the way we should live our lives. When we follow God's direction, our paths lead to a happy life. When we are sad, confused or tempted, we can turn to God's word to direct us and help us through hard times. Jesus is the light of the world. He guides us through hard times, and when we follow him, we don't have to be sad, lonely or confused. Read more...
5th Grade Bible Class
Arcola's 5th Grade Bible Class meets once per month - below are the virtual lessons, complete with games, for everyone to enjoy!
May lesson - The bible: source for wisdom
After completing this lesson, children will learn that the Bible is our source for heavenly wisdom. Hearing, reading, studying, memorizing and meditating on the Word of God will help us live a good life that is pleasing to God. Read more...
April Lesson - The Bible: Sword of Truth

Have you ever heard anyone call the Bible a sword? That may sound like a strange comparison because a sword is sharp and used for battle. Well, the Bible is sharp also. And the Bible is used for spiritual battle. Read more...
I bet you like different kinds of books to read. Some might like science fiction or action or mysteries. What kind of book is your favorite? Those different kinds of books are called genres. Guess what? The Bible has all kinds of different genres in it! Read more...
Audible Stories for Children
Audio book service Audible is offering a free account for children while schools are closed. Visit stories.audible.com for more information.
From the Arcola Christian Preschool director, Barbara Ladany
The best thing is that you have preschoolers and children this age learn best through PLAY!! A variety of play experiences provide the building blocks for all future learning. There are a lot of suggestions going around on social media but it can be a lot to sift through to find out what is age-appropriate so I thought I'd highlight some tips here. Please use your discretion. Your child is the best barometer. If it doesn't hold their interest right now, they probably won't learn from doing it. Learning shouldn't be a battle.
Praying over your families,
Barbara