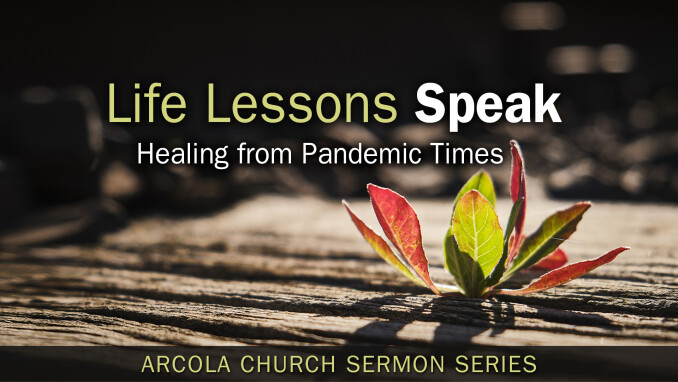 Life Lessons Speak: Healing From Pandemic Sermon Series
Sunday, May 23, we begin a worship series entitled Life Lessons Speak: Healing from Pandemic Times as we consider the past 15 months. What did we learn during this time? And as we move forward out of the pandemic, where have we experienced unexpected blessings? What are we more thankful for? Also, who is God for us in the midst of chaos? How do we explain times like this and where do we see God in the midst of it all?
There are stories in Scripture where we can find characters who felt isolated, alone, and abandoned by God; like Job, who unexpectedly experiences the great loss of his life of comfort, and Jesus' disciples, who lose everything on Good Friday after Jesus' crucifixion.
Psalm 30:5 says "Weeping may linger for the night, but joy comes with the morning." As we gather these next three weeks in community to worship and praise God, who promises new beginnings and new opportunities, may we learn from one another the value of community and loving one another, and may we move forward with gratitude and awareness about the God who never abandons us.
This series follows this worship schedule:
May 23: Online and in-person worship at 8:30 and 11am
May 30 (Memorial Day Weekend): Online-only worship at 10am
June 6: Online and in-person worship at 10am (beginning of our summer schedule)