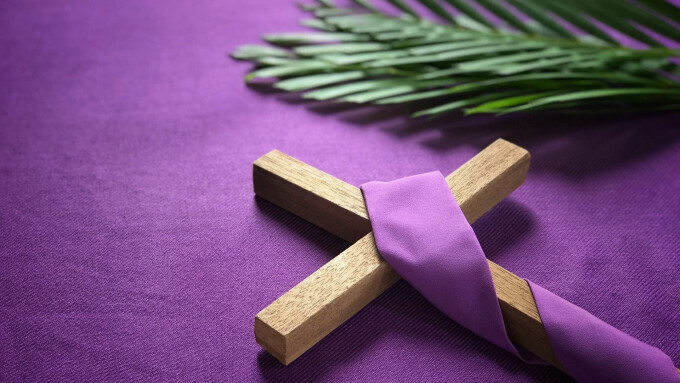 Lenten Reset
What is Lent for you? For some, it carries childhood memories of a rigid time of rules and requirements and fasting from foods you couldn't have. Biblically, fasting and prayer went together, and the practice developed self-control and dependence on God. If we focus on enjoying time with God as a replacement for the food we have given up, we approach this practice with a grateful attitude, and growth can occur. Periods of full fasting provide spiritual and physical cleansing, associated with weight and blood sugar management, improving heart health and brain function. It can be challenging so if you are looking for other options, consider the full range of Lent opportunities and view Lent as a time to reset. Explore a new practice or habit that expands your relationship with God as part of a healthy reset for mind, body, and spirit.
Since Lent comes with the approach of Spring, it's a perfect time to reset some habits that may have fallen by the wayside over the winter. And in this winter of Covid, many of us are feeling in need of that reset! Picking up an exercise routine can allow us to enjoy that time and talk with God. A brisk walk outside as the weather warms renews our appreciation of God's creation while we talk with him and listen. In this way we renew our mind, body, and spirit, and if we stick with it for 40 days, we stand a good chance of maintaining the habit.
Finding quiet time to rest with God also resets us to take time to be still. Psalm 46:10 tells us to "Be still and know that I am God." For most of us, this is challenging, we are in constant motion. Jesus also tells us in John 15:4 to "abide" in him which can be translated as rest or dwell. This means to just sit with God, be one with him, and listen. Find a quiet place and sit for just 10 or 15 minutes to start. You can increase this as you become more comfortable. Even if you go into a closet and sit on the floor with the door closed, find that place of sanctuary that allows your mind, body, and spirit to rest.
And if you feel compelled to include food in your Lent observance this year, consider Mindful Eating. I've always been a fast eater, inhaling my food as I move on to the next activity, so this one has my name all over it! Another practice of slowing down, we take time to be thankful to God for the food, and really focus on the food itself. Whose hands were involved in bringing it to your table? Notice the texture, smell and taste, chewing slowly and enjoying each bite. Eating slowly aids digestion and allows the brain to catch up with the stomach, discouraging overeating. Pray for those who are hungry and ask God to show you ways to help meet that need. It becomes an act of worship, to enjoy the food God has given, as well as enjoying time with the God who provides.
Finally, there's time to join our Lent Devotional Study, Holy Listening with Breath, Body and the Spirit. This unique devotional offers components of Lectio Divina Scripture Reading, Breath Prayer, Reflection, and if you are so inclined, Yoga. Each day provides a word and accompanying practices to focus on what God might be saying to us. And on Saturdays, you can join 30+ others in our online Yoga class taught by Rachel Kearse. This is a great way to institute the habit of a devotional time with God each day, and to learn some new practices.
We know that our overall health depends on the connected health of our body, mind and spirit, and Lent can be a time to reset our habits in any or all those areas. Whatever you choose as your Lent practice this year, be open to how it grows your relationship and connection with God. Jesus fasted in the wilderness for 40 days, alone with God to be solely focused on that relationship and be strengthened. Pray for how God is calling you to reset your practices and relationship in this time and listen for God's answer.
Resources:
Lenten Study: https://arcolachurch.org/event/1967072-2021-02-20-holy-listening-a-lenten-journey-with-yoga-online-only/
Video on Mindful Eating https://www.loyolapress.com/catholic-resources/prayer/arts-and-faith/culinary-arts/practice-mindful-eating-with-this-short-exercise/
Benefits of Walking https://www.reidhealth.org/blog/5-benefits-of-walking-as-exercise
Fasting Health Benefits: https://www.healthline.com/nutrition/fasting-benefits
Want to learn more about LENT? You can take this quiz on the UMC website to learn some fun facts about Lent. https://www.umc.org/en/content/the-united-methodist-lent-quiz
** Always check with your doctor before beginning any new health program.