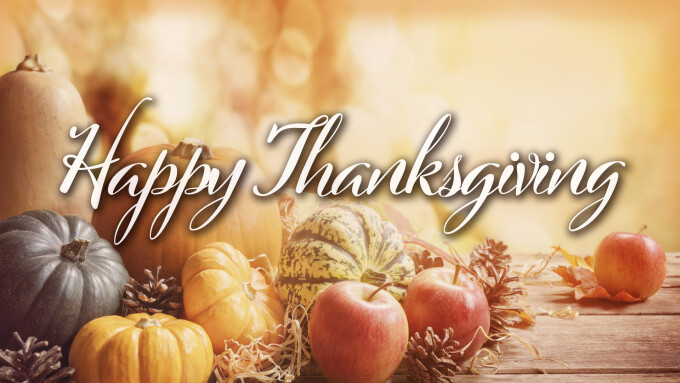 Focus: Thanksgiving Devotion
Scripture:
"Rejoice in the Lord always. I will say it again: Rejoice! Let your gentleness be evident to all. The Lord is near. Do not be anxious about anything, but in every situation, by prayer and petition, with thanksgiving, present your requests to God. And the peace of God, which transcends all understanding, will guard your hearts and your minds in Christ Jesus.
"Finally, brothers and sisters, whatever is true, whatever is noble, whatever is right, whatever is pure, whatever is lovely, whatever is admirable—if anything is excellent or praiseworthy—think about such things. Whatever you have learned or received or heard from me, or seen in me—put it into practice. And the God of peace will be with you." — Philippians 4:4-9
Devotional:
Philippians 4:4-9 has always been special to me. These are verses that I seem to rediscover when I need them most. My first "rediscovery" was shortly after my father passed away. Although I was going through much grief, these words made me realize that there was God's peace breaking through, transcending all understanding. Friends and family gathering around, embracing my family with love (and food!), sharing warm memories and, yes, laughter. Indeed, there's always time to rejoice and be grateful.

Paul makes it clear that we should rejoice in the Lord always. Thanksgiving is a holiday built around this notion. Easier said than done. 2020 has been a challenging year to say the least: a global pandemic, racial unrest, intense wildfires, record hurricanes, and political tensions. Yet Paul also makes it clear that we're not to focus on these things.
We are told to focus on things that are true, noble, right, pure, lovely, admirable, excellent, and praiseworthy. (In other words, the stuff that's not on the news!) In 2020, we've seen more family time, new-found hobbies like baking and gardening, the joy of reconnecting with old friends through teleconferencing, charitable giving, more open conversations about race and mental health, the return of drive-in movie theaters, socially-distanced happy hours and bonfires, puzzles and board games becoming cool again, and a rush of "pandemic puppies" bringing about a nationwide "dog shortage"!
Don't be anxious, friends. Focus on the praiseworthy this Thanksgiving and lift your prayers and petitions to God — and may His peace transcend all understanding and guard your hearts and minds in Jesus Christ.
Prayer:
In this time of global pandemic and strife, let us come together this Thanksgiving and remember the words of Your disciple Paul. Let us remember that we have much to be grateful for, in particular the gift of Jesus in who's precious name we pray. Amen.