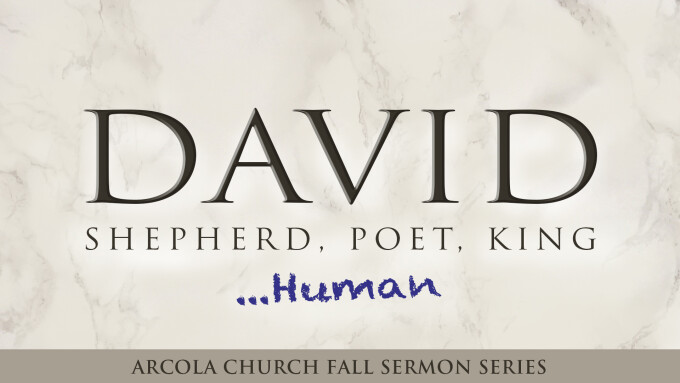 David: Fall Sermon Series
David: Shepherd. Poet. King.
And so very human.
David can often take on an air of legend, with his rise from shepherd and youngest son of Jesse, to his incredible defeat of Goliath, becoming king of Israel, and being called "a man after God's own heart." But David was also very human, and experienced depression, heartbreak, loss, sin, and fear as much as the rest of us.
You're invited to read 1-2 Samuel in their entirety, and explore passages in greater depth as we learn more about the major players in David's life, including King Saul, Jonathan, Bathsheba, Absalom, and David's incredible relationship with God.
October 4: David's Call - I Samuel 16:1-13
October 11: David and Goliath - 1 Samuel 17
October 18: David and Saul - 1 Samuel 18: 6-16
October 25: David and Jonathan - 1 Samuel 18: 1-5, 2 Samuel 1: 17-27
November 1: David, Bathsheba, and Nathan - 2 Samuel 11-12
November 8: David and Absalom - 2 Samuel 13-15
November 15: David and God - 1 Chronicles 29