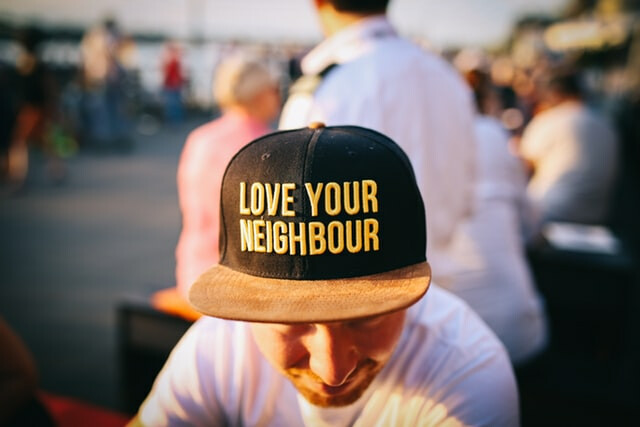 Caring for the Arcola Church Community
Caring for the Arcola Church Community
Updated March 25, 2020
At Arcola Church, we take the health and well-being of our congregation, staff, and community very seriously. Please continue to pray for those who are affected by this virus – those who are ill, the medical professionals treating them, the scientists working on vaccines and cures, those with mental health concerns, and the leaders making tough decisions to try and curb the spread of the virus and keep us safe, as well as those who are feeling lonely and isolated at this time. (COR,2020)
CONGREGATIONAL CARE MINISTERS (CCM's)
Our Congregational Care team will continue to care for our congregation, while taking precautions to protect everyone's health and prevent the spread of the virus.
Assistance with shopping/delivery of groceries or basic household supplies: contact Pastor Chris or Molly Riedel.
Prayer Requests: Submit your prayer requests online at or email Pastor Chris with joys and concerns to be shared during our online worship services.
Hospital Visits: Hospitals are restricting visitors, and we are no longer able to make in person visits.

Currently admitted patients - Pastors and CCMs will make phone calls to congregants to offer care and support, and we will contact hospital chaplains to make visits.
Surgeries - Pastors and CCMs will make pre-surgery phone calls the evening before the surgery.
Care Home Visits - All visits to care homes are suspended. We are working with our Caring Card Ministry to write notes and our CCM's to make phone calls to those who are admitted. Let us know if anyone needs a call or card by emailing Molly Riedel.
End of Life - we will arrange a visit with the family if the facility will allow it. If the patient is at home and open to a visit, we will arrange it.
YOU CAN BE A LIGHT IN A TIME OF CRISIS
Please reach out to anyone you think might be feeling isolated over the next few weeks.
Pray for those who are affected by this virus – those who are ill, the medical professionals treating them, the scientists working on vaccines and cures, those with mental health concerns, and the leaders making tough decisions to try and curb the spread of the virus and keep us safe, as well as those who are feeling lonely at this time.
Educate yourself about the Coronavirus from credible and reliable sources, such as from the World Health Organization, the CDC, and the Loudoun County Health Department. Know the symptoms and have a plan for what you would do if you or a family member were to become sick.
Check on your friends and neighbors at home and from church. If you know someone who may not have internet access, give them a call and share the information in this email. If the virus spreads through our community as predicted, we can continue to reach out and care for one another through phone calls, emails, and social media.
As the virus spreads, many doctors and nurses will be working long hours. Consider ways you can bless these medical professionals with acts of kindness, notes of appreciation, gift cards for meals.
Donate blood, if you feel comfortable going to a donation center. Visit https://www.redcross.org/give-blood.html to find a donation center.
HEALTH AND WELLNESS MINISTRY
Help Prevent the Spread of Coronavirus
Observe the "stay-at-home" orders.
Avoid gatherings of more than 10 people and close contact with people who are sick.
Avoid touching your eyes, nose, and mouth.
Stay home when you are sick.
Cover your cough or sneeze with a tissue, throw the tissue in the trash and wash your hands.
Clean and disinfect frequently touched objects and surfaces using a regular household cleaning spray or wipe.
Wash your hands often with soap and water for at least 20 seconds, especially after going to the bathroom; before eating; and after blowing your nose, coughing, or sneezing, and, if soap and water are not readily available, use an alcohol-based hand sanitizer with at least 60% alcohol.
Maintain social distancing by staying at least 6 feet from those you must be around, and stay home unless absolutely necessary.
Click here for additional community resources during the Coronavirus pandemic.