Monthly Spark for April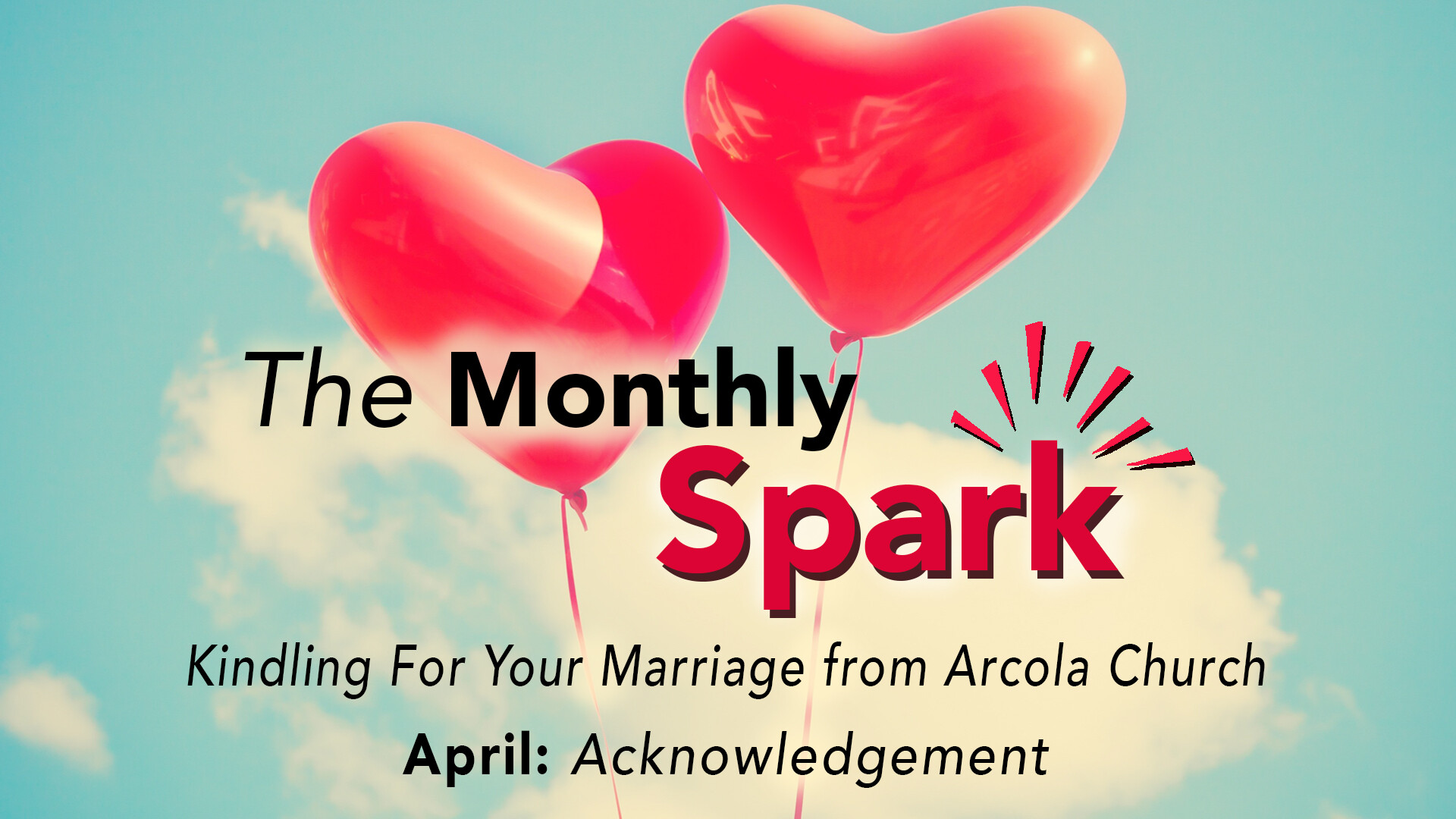 APRIL- Theme of the Month- ACKNOWLEDGMENT
Make time to recognize and acknowledge each other every day.
Spark 1. Showing your partner more appreciation is one of the best and easiest ways to ensure that your relationship stays healthy and wonderful over time. "Getting back to a place where you show your partner more gratitude on a consistent basis is a game-changer for intimacy and increased connection in a relationship over time," confirms relationship and family therapist Juliana Hauser, Ph.D. "After all, most couples don't stop appreciating their partners as time goes on—they just stop communicating that gratitude, and start taking their significant others for granted."
Share some ideas with each other about how you can Incorporate more small gestures into your day like:
How about starting with saying hello and goodbye when you walk in and out of the door.
Look each other in the eyes and smile.
Put down your phone and pay attention for a minute.
How about kissing each other hello and goodbye when leaving the house.
Saying good morning and good night
Saying prayers at night together
Saying one thing you appreciated about your partner that day
These little moments ultimately add up to the Big Thing. The lesson: Pay attention to those small gestures. Lean into them. Make them happen. They matter more than you think they do—because they help you show your partner that they matter to you most of all.
Spark 2. Read this article together and talk about it. Linda and Charlie Bloom Acknowledgment, Validation, and Praise: Promoting a positive cycle. https://www.psychologytoday.com/us/blog/stronger-the-broken-places/201712/acknowledgment-validation-and-praise
1 John 4:12 ESV ….. if we love one another, God abides in us and his love is perfected in us.