Monthly Marriage Spark for June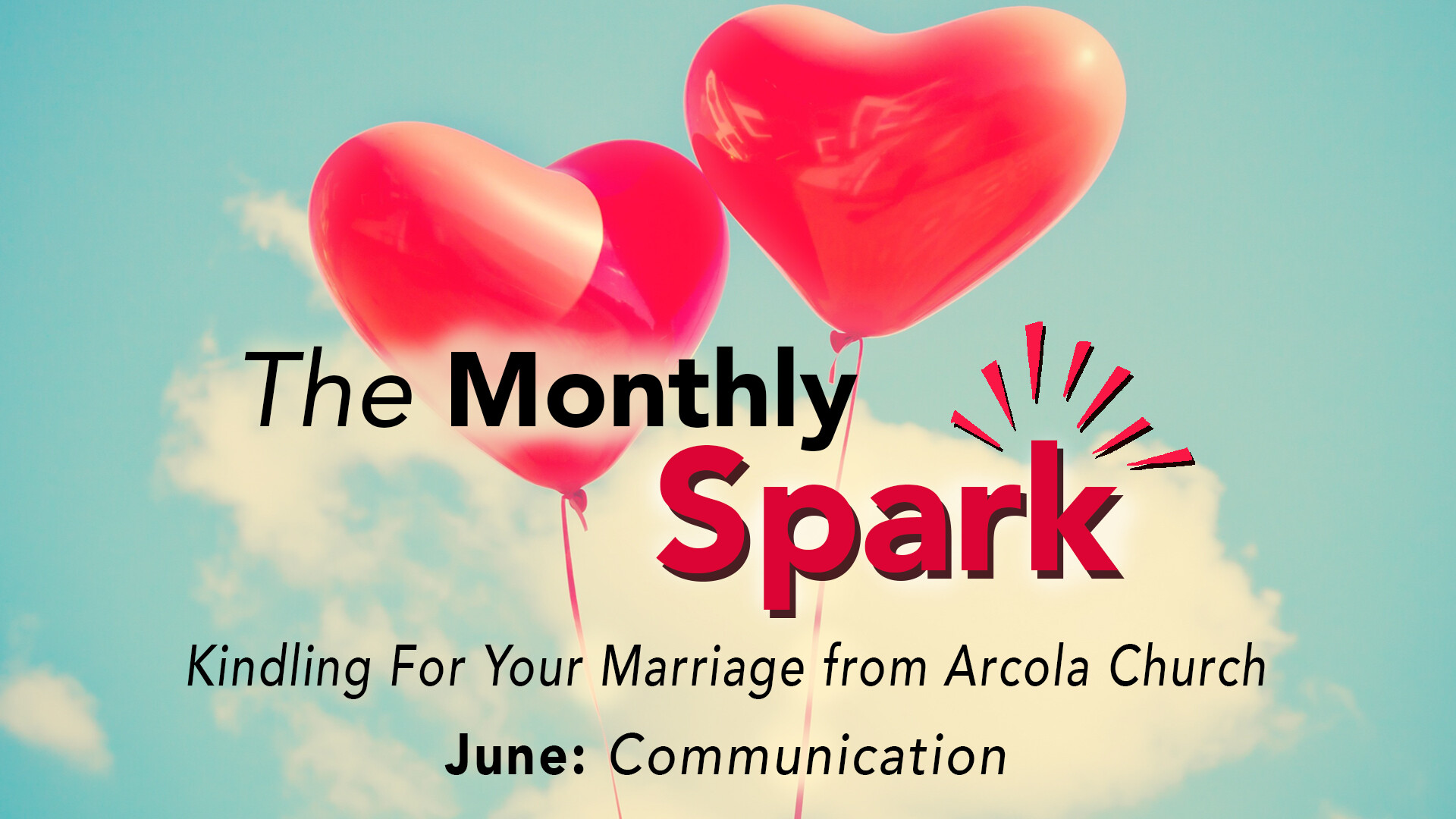 The Monthly Spark for June - Strengthen your Relationship thru Communication.
Does your relationship need a spark? Would you like learn some new ways to reconnect with yourself and your partner? The Monthly Spark will help you do just that.
Each month several items will be listed like an article, podcast, book, meditation, exercise or game that pertains to relationships or marriages that can help to rekindle connections. Enjoy! Be curious!! Try something new.
Talk about the good things and the hard things. Tell him what you need and what makes you happy. Tell him why that thing he did last night was frustrating for you. And then listen. Listen to his needs and wants and frustrations. Be open to his feedback and remember that it's okay to argue sometimes. Talk it out until you find common ground!
Spark 1. From Church of the Resurrection – This is a daily study to grow in your faith. Sign up for this free activity.
Grow Pray Study (GPS) Guide for 05/05/2022
Defining "love" for a city known for promiscuity by Matt Williams
https://us14.campaign-archive.com/?e=10a94e5bce&u=667c27b93d7608e7228b89de9&id=c6d7092915
Spark 2. Do you interpret your partner? Do you talk about the little things or make talking to each other fun? Read this article for some good tips on how to improve your relationship thru better communication.
https://www.marriage.com/advice/relationship/effective-relationship-communication-skills/
Prayer
Father, help me to be the [husband/wife] you have intended me to be. Show me where I need to improve. Help me to be a better communicator, help me to love my [husband/wife] better, and help us both to grow closer to You and to each other in this new year. In Jesus' name, amen. - Brent Rinehart