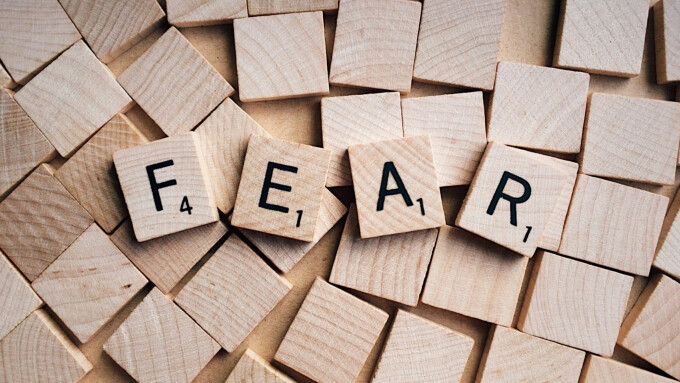 Resources for Fear and Faith Series
Types of Fear:
Two ways to look at fear: https://makedapennycooke.com/two-types-of-fear/
The (Only) 5 Fears We All Share: https://www.psychologytoday.com/blog/brainsnacks/201203/the-only-5-fears-we-all-share?eml
Anxiety vs. Fear: https://www.psychologytoday.com/us/blog/science-choice/201812/anxiety-vs-fear
Fear is Physical. Fear is experienced in your mind, but it triggers a strong physical reaction in your body. As soon as you recognize fear, your amygdala (small organ in the middle of your brain) goes to work. It alerts your nervous system, which sets your body's fear response into motion.
Existential crises: https://people.howstuffworks.com/what-does-it-really-mean-to-have-existential-crisis.htm
Existential dread: https://www.healthline.com/health/existential-dread
Existential crisis: https://www.healthline.com/health/existential-crisis
What Is Fear?: https://www.verywellmind.com/the-psychology-of-fear-2671696
Fears, Phobias and Anxiety
"The potential effects of chronic fear on physical health include headaches turning into migraines, muscle aches turning into fibromyalgia, body aches turning into chronic pain, and difficulty breathing turning into asthma," said Moller. Nov 11, 2017
Fears and Phobias: https://kidshealth.org/en/teens/phobias.html
Social Anxiety Disorder: https://www.webmd.com/anxiety-panic/guide/mental-health-social-anxiety-disorder#1
Living with Social Anxiety: https://www.webmd.com/anxiety-panic/tips-for-living-with-social-anxiety#1
Social Phobia: https://kidshealth.org/en/teens/social-phobia.html
Books to consider:
A Death Lived by Martha Calihan MD
Its Ok That You Are Not Ok by Megan Devine
Healing After Loss by Martha Hickman
Tear Drop Soup by Chuck DeKlyen/Pat Schwiebert*
The Invisible String by Patrice Karst*
Bearing the Unbearable by Joanne Cacciatore
Grief One Day At a Time by Alan Wolfelt
Lifetimes by Bryan Mellonie*
Wherever You Are My Love Will Find You by Nancy Tillman***
Leading the Way by Meagan Moody*
The Next Place by Warren Hanson
My Beautiful Broken Shell by Carol Hamblet Adams *especially for children
Final Gifts by Maggie Callanan and Patricia Kelley
The Blessing by Gary Smalley and John Trent
Additional Resources:
Is faith the opposite of fear?
Faith is a choice and a gift from God; it isn't something you can really feel, though it can lead to feelings such as assurance and confidence in the Lord....Faith is not the opposite of fear. Because faith is a choice and fear is a feeling, they can't be opposites. May 25, 2020
"Fear not, for I am with you; be not dismayed, for I am your God; I will strengthen you, I will help you, I will uphold you with my righteous right hand." "Do not fear the king of Babylon, of whom you are afraid. Do not fear him, declares the LORD, for I am with you, to save you and to deliver you from his hand." Jul 7, 2020
Biblical Counseling - Resources on Anxiety, Fear, Panic Attacks, and Worry: https://www.biblicalcounselingcoalition.org/2020/03/18/23-biblical-counseling-resources-on-anxiety-fear-panic-attacks-and-worry/
How to Overcome Fear, Anxiety, and Worry: https://billygraham.org/story/how-to-overcome-fear-anxiety-and-worry/
10 Scriptures on Fear: https://go.bravechurch.online/?gclid=Cj0KCQiA6t6ABhDMARIsAONIYywwxMJttMyUtcvgSH133keqrCQ0KhENrzjisM8W_ZzcTYHWJN7tECAaAuBvEALw_wcB
Moving Beyond a Fear-Based Faith: https://religionnews.com/2018/01/19/moving-beyond-a-fear-based-faith/