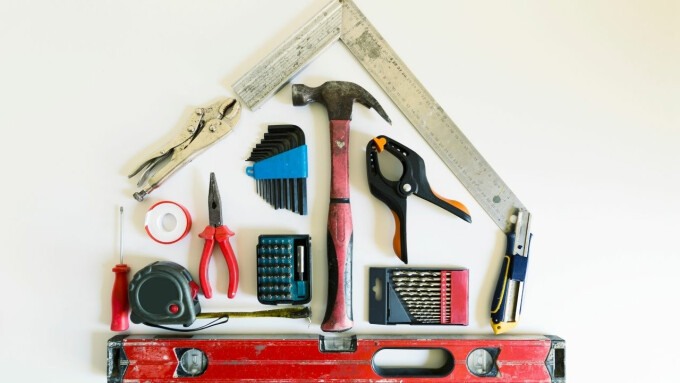 Health & Wellness Tip for December:
We have all experienced nearly a year of reduced activities outside our homes, which means for a lot of us, we have considered that list of repairs and projects around our homes. While this is great exercise it can also be great risk, so let us review some cautionary tips before you Do-it-yourself (DIY).
Ladders: Did you know ladders are rated for their weight support. Type III is for those under 200 pounds, for lightweight, low hanging needs. Type II and lower numbers are rated for more weight. Be sure to check your ladder for the rating, and also to make sure it is in good working condition: no loose rungs or bolts and no cracked side rails. Never step on the top 2 rungs of your ladder, or use aluminum ladders near electric wires. Lean ladders against vertical surfaces at an angle, using the 4 to 1 rule: 1 foot spread angle for each 4 feet of height.
Chainsaws: avoid them unless you have been properly trained.
Wear quality safety glasses. This is especially true when using a weed wacker or strong cleaners.
Dress for the job: watch out for dangling sleeves and jewelry and be sure to wear secure foot coverings.
Always do your homework before any DIY project.
While you are at it, check around your living spaces indoors to assure you are living safely. Do throw rugs create tripping hazard, are cupboards over-crowded, is lighting adequate, are floors
slippery, are smoke alarms and carbon monoxide detectors working properly (did you change the batteries on daylight savings day?), are stairs free of clutter, do you have grab bars available
in tubs, are safety gates in place and secure, are TVs and dressers secured to the wall, are all passage ways uncluttered in case of emergency exit, do you have flashlights and fire extinguishers available throughout the house, and are all cleaning products stored safely?
These and other safety tips are readily available from the American Safety Council and GuideOne Insurance, among other google searches. Visit Vivint.Smarthome for checklists specific for elderly. Setter (email ) provides specific home inspections and/or online safety checkups.
And don't forget your Holiday decorating safety: American Safety Council provides these reminders for your Outdoor Decorating Safety:
"Whether you are turning your yard into Santa's Workshop or stringing a few lights around your cozy cottage, neighborhoods full of twinkling lights are a staple of holiday cheer. But before you
dazzle onlookers, make sure you are aware of the precautions you need to take in order to light up the night safely.
Do not overload power circuits with lights;
Make sure all plugs are tight.
Keep your feet on the ladder with your body weight centered.
Wear slip-resistant shoes and make sure the ladder is dry and clean.
Ladders should extend at least 3 feet above your roof.
Never stand above the second rung from the top of a ladder."

For indoor considerations, see http://blog.americansafetycouncil.com/indoor-holiday-
decorating-safety/
Have a safe holiday season!
Provided by Phil Mowrey as a member of the Health & Wellness Committee