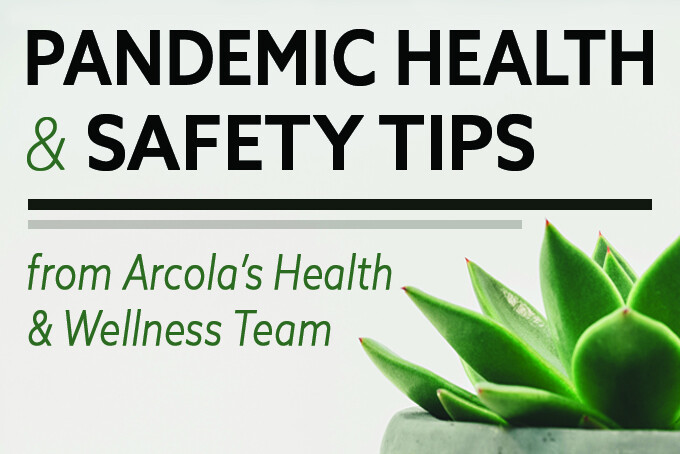 Jenny Fabian is a Registered Nurse who specializes in cardiac care. She lives in South Riding with her husband, daughter, son, cat, and dog. She loves working with the Health and Wellness Ministry and providing evidence-based information to improve the wellness of the Arcola UMC congregation. Here she shares information about how COVID-19 can affect children, and precautions to take.
There is still much we do not know about how COVID-19 affects children. Although COVID-19 is less prevalent in kids and they typically have milder symptoms than adults, it is imperative that children follow the same methods of stopping the spread of infection. Frequent hand washing, avoiding people who are sick, staying home when they are sick, cleaning high-touch surfaces at home daily, and laundering items (including plush toys) are the best ways to prevent the spread of infection. The CDC is now recommending that children age 2 and older wear a cloth face covering over their mouth and nose when in public. Children should also practice six-feet social distancing with anyone outside of their household. Remember that children's COVID-19 symptoms are generally mild, and they can easily spread the virus to individuals at high risk of complications such as older adults, individuals who are immune compromised or have serious underlying conditions such as heart disease or diabetes.
As Northern Virginia begins to open, we will likely see an increase in COVID-19 infections. Although some of these measures may seem extreme to ask of children, they could save lives. To stop the spread of COVID-19, everyone must participate, including kids. Please check out this website for more information on kids and COVID-19, including ways to help them cope: https://www.cdc.gov/coronavirus/2019-ncov/daily-life-coping/children.html
While COVID-19 is typically mild in children, the CDC recently published a health advisory related to children and COVID-19. You may read the full advisory at https://emergency.cdc.gov/han/2020/han00432.asp A new syndrome called Multisystem Inflammatory Syndrome in Children (MIS-C) has been identified in the United Kingdom and the United States. MIS-C is characterized by severe illness requiring hospitalization due to involvement of two or more organ systems (heart, lungs, kidneys, stomach or bowel, blood, skin, brain, and eyes). With MIS-C, there will be evidence of inflammation in the bloodwork, persistent fever of >100.4°F for greater than 24 hours, and a positive COVID-19 test or COVID-19 exposure. Not all children who are diagnosed with MIS-C have respiratory symptoms and not all know that they were infected with COVID-19. MIS-C can occur weeks after a COVID-19 infection and can occur in children who were previously healthy. MIS-C may present similar to Kawasaki disease, which you can read more about here: https://www.cdc.gov/kawasaki/index.html
Not much is known at this time about the risk factors, treatment, or how MIS-C progresses. If you have any questions about your child's health, please contact their health care provider or seek emergency care if necessary. It is unknown if this syndrome is specific to children or may also present in adults.