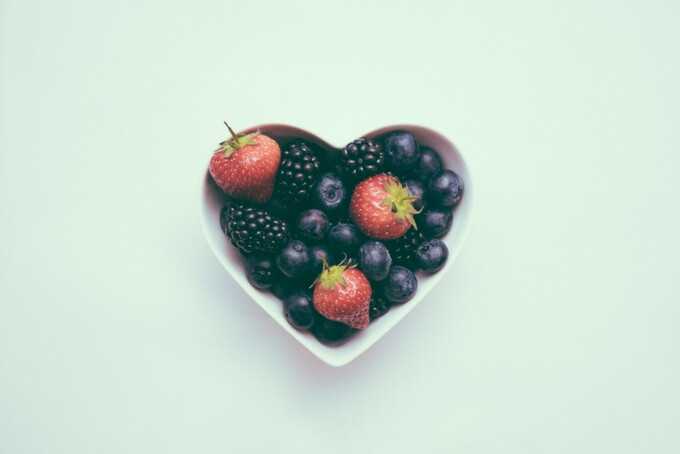 Looking to improve your heart health? Check out these tips from the American Heart Association!

1. Eat smart. Aim to eat healthy instead of dieting. Include fruits and vegetables, whole grains, beans and legumes, nuts and seeds, fish, low-fat dairy products, and healthier fats. For tips on how to do this, go here.

2. Add color. Aim to add fruits or vegetables to every meal and snack. If you already do this, try adding fruits and vegetables of every color since this is the best way to optimize important vitamins, minerals, and nutrients that prevent heart disease, cancer, and other illnesses. Learn more...

3. Move more. Make a goal of doing an exercise you enjoy for 150 minutes per week. That's just a little more than 20 minutes per day and this can be split into shorter sessions to fit around your schedule. For tips on how to take the first steps, go here.

4. Be well. Health is more than healthy eating and exercise. Getting adequate sleep, managing stress, connecting socially, practicing mindfulness, and keeping your mind and body fit are important for general well-being. Learn more...

5. Know your numbers. Visit your primary care provider for a physical annually and talk about personal goals for cholesterol and blood pressure. Learn what your numbers are and how you can control them.
Learn more about cholesterol...
Learn more about blood pressure...
Jenny Fabian is a registered nurse specializing in cardiac care. She is a wife, mother of one (soon to be two), and has a dog and cat. Jenny enjoys helping people learn ways to take control of their health and make positive, lasting lifestyle changes. She has been a member of the health and wellness committee for years.