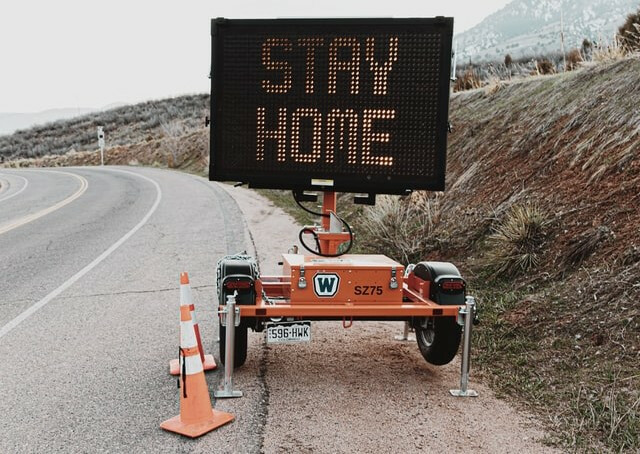 Social Distancing
by Jenny Fabian and Molly Riedel
By now we all know that "social distancing" means maintaining a distance of at least six feet from others. On Monday, Governor Northam issued a stay-at-home order which can be found here. Despite this executive order, you may have noticed that not everyone is abiding by the rules. It can be maddening to witness others who choose not to follow the governor's executive order and even more difficult when deciding how to talk to them. Understanding what they are thinking may help us make sense of their behavior and give us the tools to discuss the topic with compassion and understanding. Check out this article to gain a better understanding of some common "thinking errors," which may be deterrents of social distancing. 5 Bad Reasons Some People Still Aren't Social Distancing
If our country is going to curb the rate of infection, prevent deaths, and minimize suffering, we need the cooperation of everyone - adults and children. You can help by speaking up when you see someone who is not abiding by the executive order. As a Christian, you can firmly advocate for social distancing in a manner that reflects Christ. Consider Colossians 3:12, which says, "Therefore, as God's chosen people, holy and dearly loved, clothe yourselves with compassion, kindness, humility, gentleness and patience" (New International Version).
What do you do if someone comes within your 6-foot bubble of social distancing?
The direct approach with care and compassion works best. Move away from the person. If the person moves closer to you, tell the person that you are trying to stay 6 feet away. Remember, it's better to wait patiently until the person is finished getting that can of peas in the grocery store, before you get your food.
Joe Carter, the executive pastor at the Mclean Bible Church writes, "Christians are engaging in social distancing as an act of neighbor love. In this situation, your duty as a believer and also as a family member is to provide wise counsel. But you cannot always control whether they heed your counsel. As Proverbs 27:12 says, "The prudent sees danger and hides himself, but the simple go on and suffer for it." Pastor Carter says it well, "And I get that social distancing will also be hard. But I am always impressed with people's capacity to respond to adversity." Believing the best in people.
In the near future, we may all suffer the consequences of their selfish behavior. Yet you will have done your part by trying to persuade them to do the right thing. So be bold and talk to your family (and others) about social distancing—just be sure to do it from six feet away." https://www.thegospelcoalition.org/article/how-to-talk-to-your-family-about-social-distancing/
Another way to help others is if you see or hear anything that is false about the virus or its treatment, especially if it's posted on social media, to state what the truth is and post a link from a reputable source like the Center for Disease Control or World Health Organization, if possible, so people can learn the facts. Hopefully, this will help people to understand the seriousness of this disease and the need to practice social distancing.
Additionally, blood banks in the area are experiencing a critical shortage of blood products. If you are healthy and want to donate, please read this press release regarding donation during the COVID-19 outbreak.