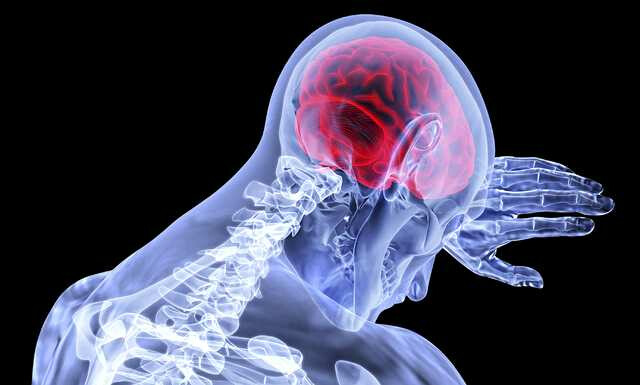 Concussions is Arcola Health & Wellness Ministry Topic of the month for March 2020
A concussion is a brain injury that actually changes how the cells in the brain normally work.
It is caused by a blow to the head or body that causes the brain to move rapidly inside the skull.
Even a mild bump or blow to the head can be serious.
Concussions can result from a fall or from players colliding with each other or with obstacles, such as a goalpost.
Most concussions occur without loss of consciousness.
Athletes who have, at any point in their lives, had a concussion have an increased risk for another concussion.
Young children and teens are more likely to get a concussion and take longer to recover than adults.
The CDC estimates 1.6-3.8 million concussions occur in sports and recreational activities annually. However, these figures vastly underestimate the total, as many individuals do not seek medical advice.
Cheerleading is the only sport where more head injuries occur during practices than during competition.
While parents are more educated than ever, concern about what resources parents are finding is troubling. The Archives of Diseases in Childhood has reported that less than 40% of the health information is correct and consistent with guidelines. The medical education website 'SayAH!' says that parents are overwhelmed, and typically patients forget 80% of what a doctor tells them. It is best to have the conversations before their child sustains a concussion. For more details follow at Chris Snoddy: .
Identifying, managing and preventing concussions is a long-standing priority of the American Orthopaedic Society for Sports Medicine (AOSSM). 81% of its members serve as team physicians. It is committed to publishing the most significant research on concussions through its 3 peer reviewed journals: American Journal of Sports Medicine (AJSM), Sports Health: A Multidisciplinary Approach and Orthopaedic Journal of Sports Medicine (OJSM).

What to watch for
SYMPTOMS REPORTED BY ATHLETE
• Headache or "pressure" in head
• Nausea or vomiting
• Balance problems or dizziness
• Double or blurry vision
• Sensitivity to noise or light
• Feeling sluggish, hazy, foggy, or groggy
• Concentration or memory problems
• Confusion
• Just not "feeling right" or is "feeling down"
SIGNS OBSERVED BY COACHING STAFF
• Appears dazed or stunned
• Is confused about assignment or position
• Forgets an instruction
• Is unsure of game, score, or opponent
• Moves clumsily
• Answers questions slowly
• Loses consciousness (even briefly)
• Shows mood, behavior, or personality changes
• Can't recall events prior or after hit or fall
In many places a "buddy" system has been introduced in which team members are assigned to watch for signs of concussion in designated teammates. If they spot signs, or their teammates tell them they are experiencing symptoms, the buddy is encouraged or required to immediately report the possible injury to the athletic trainer. This is now critical, for an athlete's reluctance to self-report has become culturally entrenched. Source: Moms Team
'Concussion for Students', developed in Partnership with the Barrow Neurological Institute, has been designed specifically for students to inform them on how to identify, react to, and prevent concussions. This free course is presented as a social media conversation, showing how four different students learn about concussion in different ways. It includes high school students and medical professionals discussing concussion. The key goal is for students to be able to identify signs and symptoms of a concussion so that they can get immediate help before any further injury can occur. Source: NFHSLearn.com - National Federation of State High School Associations
In May 2009, the State of Washington passed the "Zackery Lystedt Law" to address concussion management in youth athletics. The Washington law was the first state law to require a "removal and clearance for Return to Play" among youth athletes. Now all 50 states have a Return to Play law: 1. Remove immediately from activity when signs/symptoms are present. 2. Must not return to full activity prior to a minimum of 240 hours (10 days). 3. Release from medical professional required for return. 4. Follow school district's return to play guidelines. 5. Coaches continue to monitor for signs/symptoms once athletes return to activity. Content source: Centers for Disease Control and Prevention, National Center for Injury Prevention and Control
National Concussion Awareness Day: September 18, 2020
Recognized on the third Friday of September.
National Concussion Awareness Day ® was founded in 2016 by Brooke Mills, who suffered a concussion as a high school freshman. "Concussions have become an epidemic in the United States, with millions of mild traumatic brain injuries happening each year. The purpose of National Concussion Awareness Day ® is to create an opportunity for public discussion of this issue with Health care professionals, non-profit organizations and support groups from across the United States. Source: nationalconcussionawarenessday.com/index.html.
The national awareness team suggests these ways to support/participate:
1. Share your story! Spread concussion awareness by sharing your story with your local newspaper, TV, or radio station, or simply share your story on your own social media. Remember to use the hashtag #nationalconcussionsawarenessday
2. Create an educational opportunity. You can host an information table at your school, library, or public place. Or invite a local concussion expert as a speaker to your school, work, or community group.
The free CDC HEADS UP Concussion and Helmet Safety app will help you learn how to spot a possible concussion and what to do if you think your child or teen has a concussion or other serious brain injury. The application also includes a 3D helmet fit feature that teaches about proper helmet fit, safety and care.
JOIN THE CONVERSATION: www.facebook.com/CDCHeadsUp
TO LEARN MORE GO TO >> WWW.CDC.GOV/CONCUSSION
For more information on brain injuries check the following websites:
https://nfhslearn.com/courses/61059/concussion-for-students
http://www.nfhs.org/resources/sports-medicine
http://www.cdc.gov/concussion/HeadsUp/youth.html
http://www.stopsportsinjuries.org/concussion.aspx
http://www.ncaa.org/health-and-safety/medical-conditions/concussions
"Let each of you look not only to his interests, but also to the interests of others. Have this mind among yourselves, which is yours in Christ Jesus," Philippians 2:4-5