Arcola Church is taking steps to make disciples of Jesus Christ for the transformation of the world. Nearly a year ago, the church Directors and Council met to pray and discern where God was calling us. The fruit of that process involved naming three initiatives:
Gather for worship and community.
Grow as disciples.
Go to serve and share.
These initiatives produced numerous small and large ministry possibilities which are summarized in the Gather Grow Go brochure. As we developed these possibilities, we also saw the need for expansion of our Worship Center to help us achieve God's plan for our church and community—see our current plans for the building layout.
To achieve these goals, we are asking for your help. Our hope is to raise $1.6 million over the next three calendar years (2017-2020). This money will be above and beyond our weekly offerings. The money will be used for three purposes:
Fund the balance of construction costs for Phase 3, the majority of which will be covered by debt refinancing we did in June 2017.
Fund ministry initiatives over the next three years.
Fund reserves to ensure we have savings to support our ministries when all construction is complete.
Please take time to read through the brochure and pray. Pray for Arcola Church and for its mission to make disciples of Jesus Christ. Pray for what God would do through you in this capital campaign.
Commitments are ongoing. For your convenience, here is the giving pyramid to reach our goal and an online pledge card: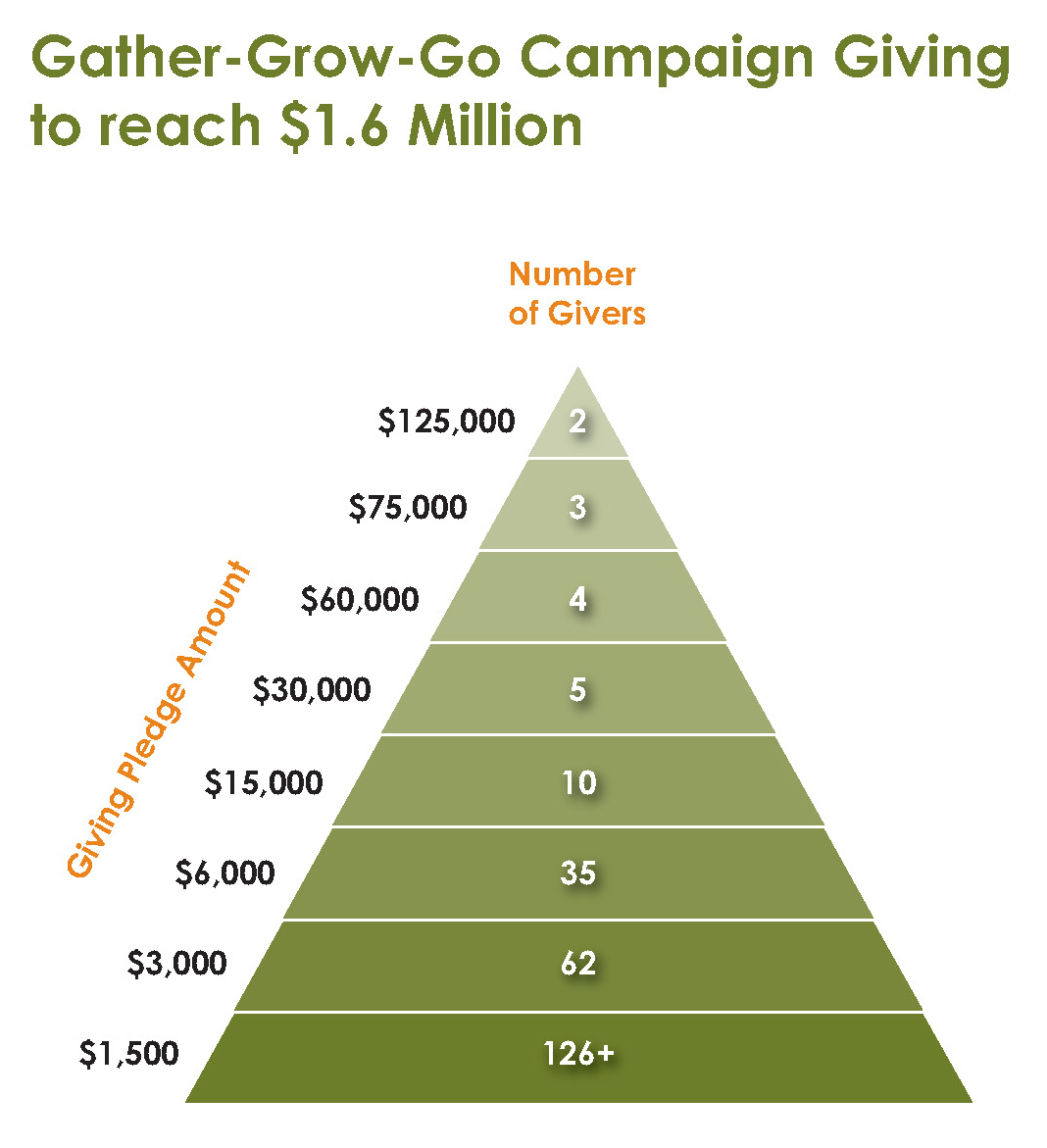 Your Pledge:
Contact Chris Slupe, Church Administrator, with questions. For details on how to make your donation, go to Ways to Give.
For inspiration, we invite you to watch this video:
"Each of you should give what you have decided in your heart to give, not reluctantly or under compulsion, for God loves a cheerful giver."
-II Corinthians 9:7