Abundant Joy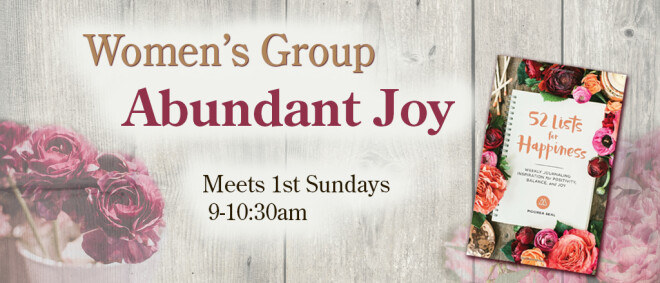 First Sunday, from 10/06/2019 to 05/03/2020, 9:00 AM - 10:15 AM
All women of the church are invited to Abundant Joy the first Sunday of every month at 9am. This group will be centered around the journaling book 52 Lists for Happiness by Moorea Seal and will resume with List 12. Please complete your list before the meeting so you can share it with those in the group. The group will focus on joy, positivity and gratitude. We hope that this will be a good time for fostering relationships and encouraging one another in our daily lives.
Click here to order your book.
Contact Chris Slupe or Marilee Moot with questions.