Cookie & Ornament Exchange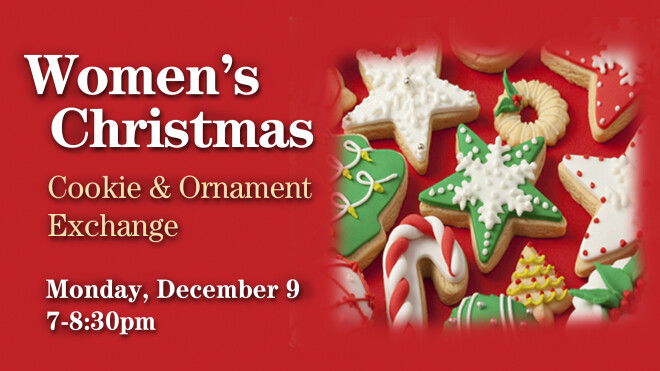 Monday, December 09, 2019, 7:00 PM - 8:30 PM
Join us for this annual Christmas event! Bring a wrapped ornament to exchange ($5 or less) and 3 dozen cookies to share. We will also be making cookie gift bags to give to members of our church. This is a fun, casual event and a great way to meet and catch up with other women of our church.
Please remember our church is nut-free!
Registration is preferred but not required.
Contact: Molly Riedel