God and Me Class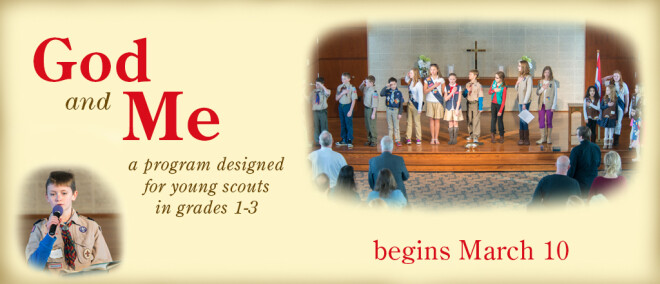 Every Sunday, from 03/10/2019 to 03/24/2019, 9:15 AM - 10:15 AM
This program is designed for young scouts to grow in their relationship with Jesus and tell their story of "God and Me" together. Open to any Boy/Girl Scouts, American Heritage Girls or any child in grades 1-3. Registration closes on March 1.
Contact: Anne Moriak
Cost: $15 (includes God & Me medallion and class materials) and can be paid online.